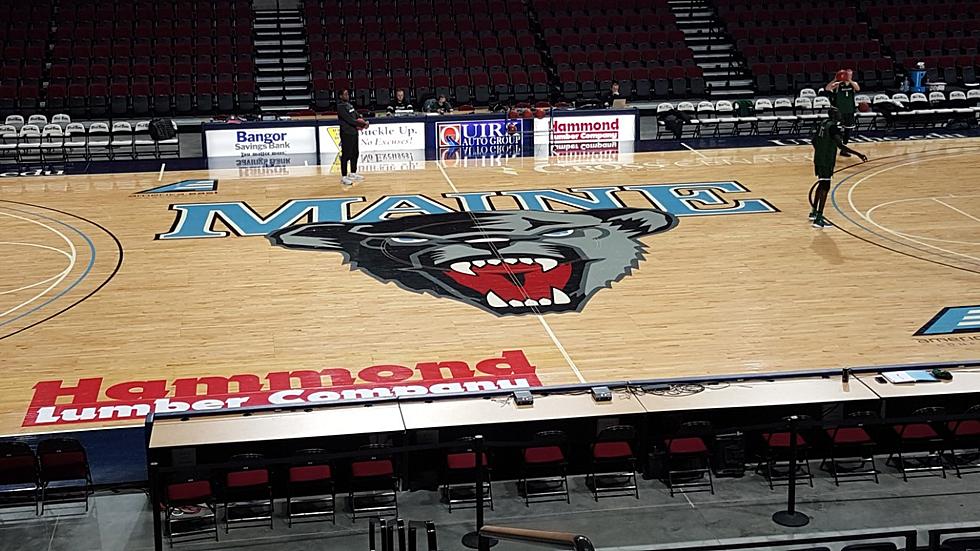 BU Bearcats in Maine to Meet Black Bears in Bangor
WNBF News/Roger Neel Photo
The Binghamton Bearcats men's basketball team is in Bangor, Maine to meet the Maine Black Bears at 2 PM on Sunday at the Cross Insurance Center.  The Bearcats arrived in Bangor in time for a late afternoon practice ahead of a winter storm that is predicted to drop 6-9 inches of snow through Sunday afternoon in the Bangor area.
Both teams come in needing a win. The Bearcats and Black Bears are both 1-3 in America East.  Overall the the Bearcats are 7-10 while Maine is 5-13.  Last year Binghamton won both meetings between the two teams.  Overall in the series the  Bearcats and Black Bears are even at 19-19.
Second- year head coach Richard Barron has gone the international route with 12 of the 15 players on his roster from countries other than the United States. Forward Andrew Fleming leads the Black Bears with a 15.3 points per game average. The 6-7 forward also tops the Black Bears in rebounding grabbing 5.9 boards per game. Right behind him is Sergio El Darwich who is scoring at a 13.1 points per game average.
Binghamton''s top gun continues to be Sam Sessoms who is averaging 17.7 points per game. Brenton Mills, the America East Rookie of the Week, is second in team scoring with a 12.8 points per game average.
Sunday's game begins at 2:00 PM with pregame coverage beginning at 1:45 PM on News Radio 1290 WNBF.  The Bearcats have another away game coming up as they travel to Stony Brook on this upcoming Wednesday evening.
More From WNBF News Radio 1290 AM & 92.1 FM