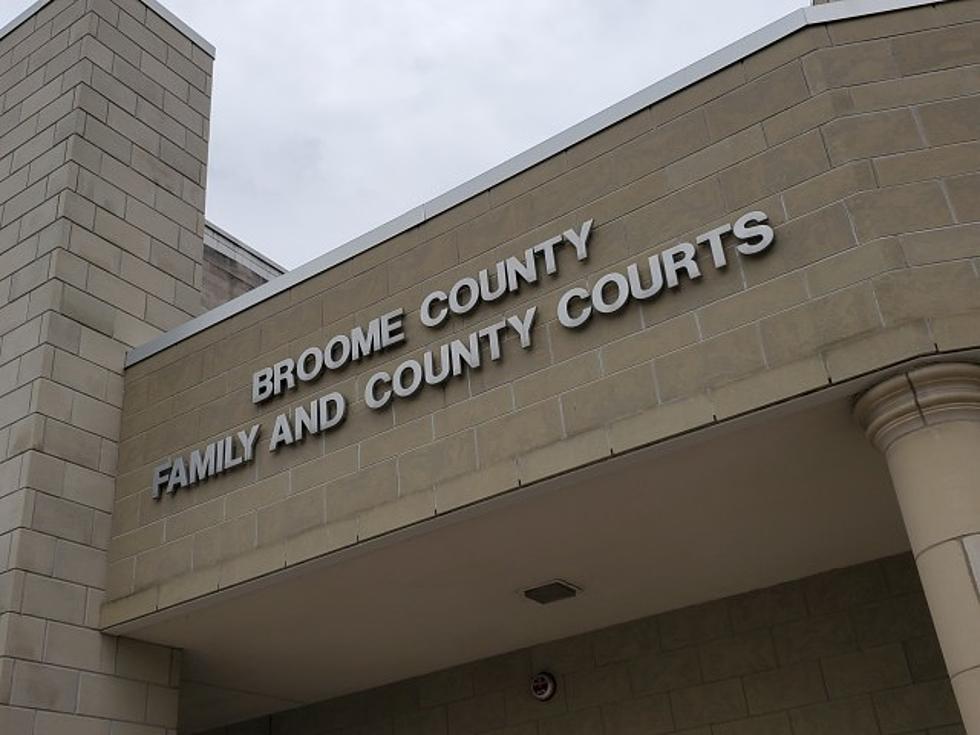 Box Cutter and Bar Code Cases Clear Broome County Court
Photo: Bob Joseph/WNBF News (file)
The Broome County District Attorney's office says a Binghamton man is going to prison after pleaded guilty to Attempted Robbery while a Johnson City man will be incarcerated after pleading guilty to Grand Larceny in two separate cases handled by the Broome County Courts the week of August 15.
34-year-old Douglas Holton of Binghamton pleaded guilty to Attempted Robbery in the second degree. Prosecutors had said Holton had been caught shop-lifting at the Johnson City Walmart June 14, 2022 and threated to stab employees with a box cutter, enabling him to escape.
Johnson City Police were able to track him down a short time later and take him into custody.
Holton is to be sentenced to five years in New York State Prison followed by five years post-release supervision when he is sentenced on November 17.
Meanwhile, District Attorney Michael Korchak's office says 39-year-old Justin Smallze of Johnson City admitted he stole over one-thousand dollars-worth of merchandise from Lowes on Sycamore Road in Vestal by manipulating barcodes before using the self-checkout. According to authorities, the theft happened on October 5 of last year and Smallze managed to pay seventy-two dollars and eighty-nine cents for the items that were worth one-thousand, four-hundred, forty-two dollars.
Smallze pleaded guilty in Broome County Court to Grand Larceny in the Fourth Degree.
Prosecutors say Smallze has been sentenced to serve four years in New York State Prison.
The news release from the District Attorney's office notes Smalls "has a history of theft-related convictions, including felony Criminal Possession of Stolen Property in the Fourth Degree dating back to 2012.
The Most Commonly Mispronounced Southern Tier Things
Celebrity Names People Can't Seem to Spell Correctly
See some of the most common celebrity name misspellings, below.
More From WNBF News Radio 1290 AM & 92.1 FM