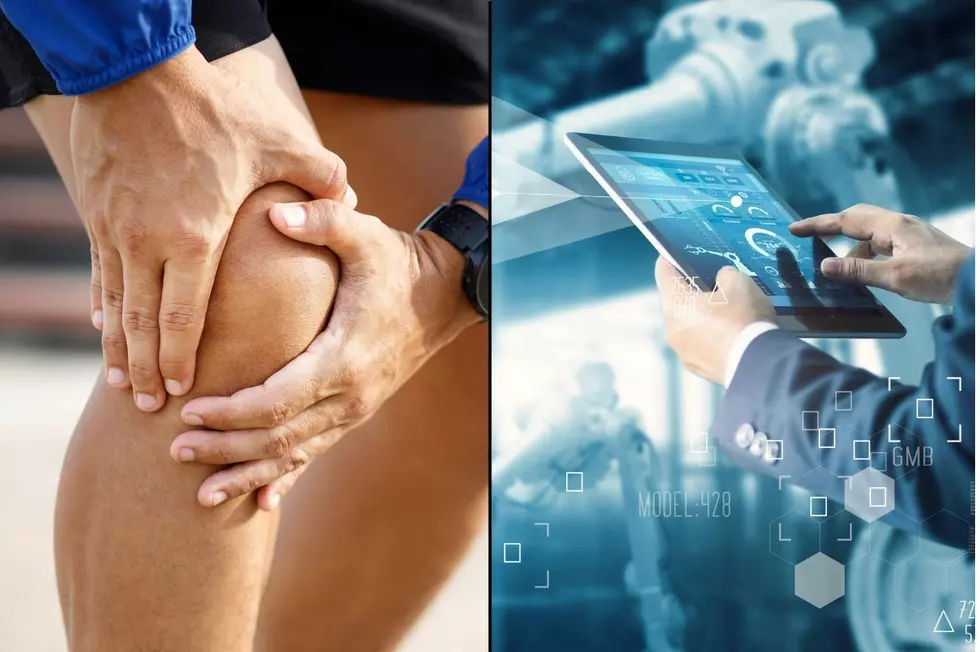 Binghamton University Professor Receives $2.3 Million Grant
Binghamton University Professor Receives Knee Replacement Research Grant Credit: Canva.com
Per Chris Kocher of BingUNews, a Binghamton University professor has received a $2.3 million grant from the National Institute of Health to develop monitoring technology for knee replacements.
Associate Professor Shahrzad Towfighian of the Department of Mechanical Engineering received the grant to continue her research on developing sensors to monitor knee replacements that are capable of generating their own power. The sensors would use the natural electricity created by walking, and send data to an app for smartphones.
This would allow data on how well the implant is working to be tracked regularly and efficiently. It would also allow those who have undergone knee replacement surgery to monitor how their knee replacement is holding up over the years, and determine whether non-surgical remedies can be used to address typical wear.
When asked about the sensors, Towfighian said "People who go through the surgery have no way to monitor the load over time, and that becomes problematic because wear and tear happens. But if there is some load sensor, they can see of there is imbalance and can put something on the outside to fix it and avoid revision surgery."
Associate Professor Ryan Willing (University of Western Ontario) and Associate Professors Emre Salman and Milutin Stanacevic (Stony Brook University) are also involved with the research. Professor Salman designed the circuit that would allow the sensor to produce it's own electricity and avoid having to replace batteries in a prior study and Professor Willing designed the sensor itself.
The team also hopes that this research will have applications far beyond strictly knee replacements.
9 Upstate New York Oddities
Upstate New York; a place filled with nature, culture, community, and of course, a few oddities and roadside attractions thrown in as well.
What's fun about a completely normal, cookie-cutter place? Nothing.
Bringing the odd, confusing, and fun, here are 9 Upstate New York Oddities!
11 New York State Stereotypes
Each of the 50 states has it's good, it's bad, it's ugly, and it's stereotypes! Living in New York is far from an exception from this.
Whether you live bordering Canada or are all the way down in Manhattan yelling "I'm walking here!" at the tourists stopped in the middle of Times Square, you're tainted by outsiders with the classic New York State stereotypes.
Whether you can say you agree or not;
Here are 11 New York State stereotypes and misconceptions...
More From WNBF News Radio 1290 AM & 92.1 FM