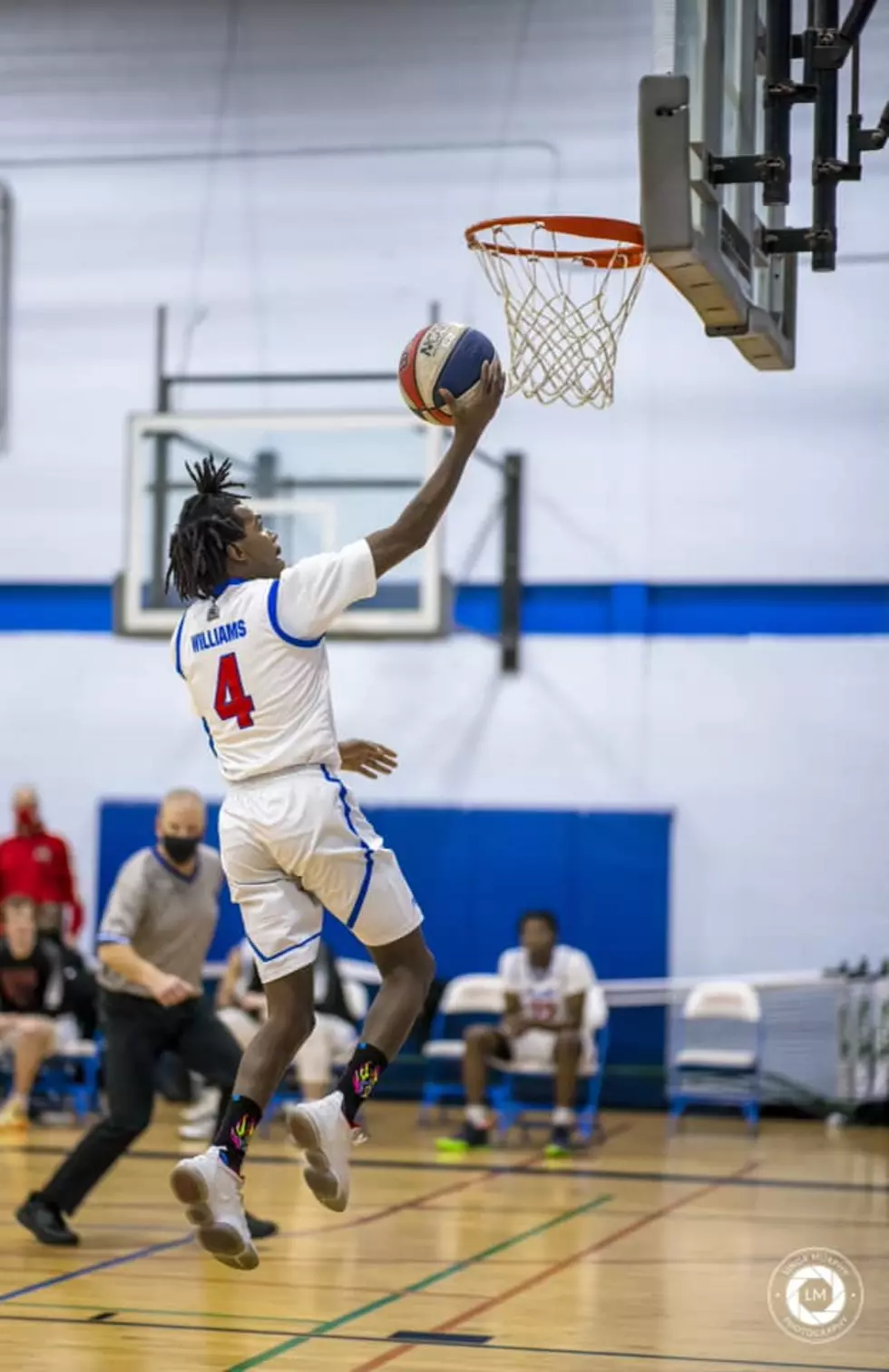 Binghamton Bulldogs Score Over 200 Points in One Game
Linda Murphy/Binghamton Bulldogs
If you've been waiting to jump on the Binghamton Bulldogs bandwagon, I wouldn't wait too much longer because that ride is filling fast and you want to be a part of it. The Bulldogs are tearing up the ABA and they are reaching some rarefied air but more on that in a moment.
Binghamton Bulldogs New Home
Last week, we told you about the new Bulldogs Sports Complex (BSC) that's coming to 1025 Robinson Hill in Johnson City this summer. We also told you that there were to be two home games last weekend at the Southern Tier Community Center, 1 Clubhouse Road, Endicott.
On Saturday, the DAWGS were going to play the #20 nationally-ranked Harlem Underdogs. Unfortunately due to Covid contract tracing issues, the Underdogs were forced to cancel their trip and it won't be rescheduled.  
Binghamton Bulldogs Score Over 200 Points
Someone was going to have to pay and it would be the NYC Black Eagles. Binghamton ended up with an offensive performance that I've never heard of before...SCORING OVER 200 POINTS.
By the time the final horn blew the Bulldogs took a major bite out of the Eagles by a score of 211 to 67. BOOM! Mind Blown!
Ralph Williams just missed out on a triple-double with 36 points, 23 assists with only 1 turnover, and 9 steals. Check the tape, a steal must have been missed somewhere. Ben Walters was close behind with 34 points, followed by Jackson Henn's 30 points and 19 rebounds.
In all, the Dogs had 26 three-pointers and all 10 players finished the night with double figures. This is a team to be reckoned with and they look to continue their domination this weekend at the Southern Tier Community Center.
Binghamton Bulldogs Home Games This Weekend
Saturday, March 20th against the Central Jersey Sharks at 5 p.m.
Sunday, March 21st, the Central Pa Kings come to the Dog Pound for a 7:05 p.m tipoff.
Let's Go Bulldogs! HOWWWWWLLLLLL!!!!!
SLAM DUNK!: Meet The New York Teams Who Made March Madness
PLAY BALL! The Top 7 Sports Venues in the Southern Tier
CHECK IT OUT: 100 sports records and the stories behind them
More From WNBF News Radio 1290 AM & 92.1 FM