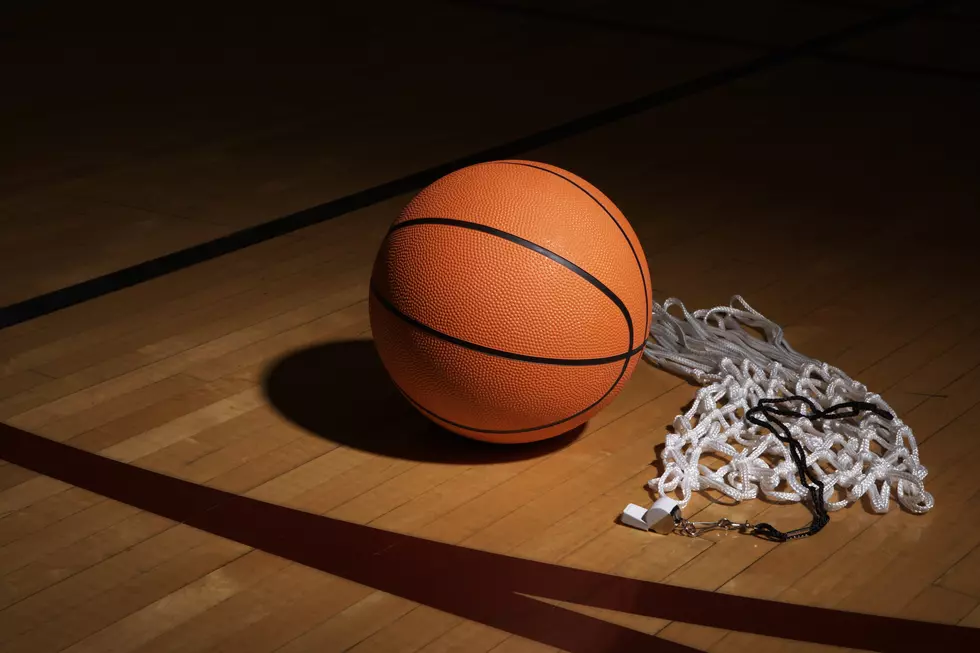 Southern Tier Basketball Officials Award Top Senior Male/Female Athlete
Photo Credit - Thomas Northcut/Thinkstock
Next season will be my 30th year as a basketball official and it's one of the most rewarding things that I've done. It's a great way to interact with our youth, helps keep me in shape during the winter months and I've met a great group of guys and ladies that I'm proud to call my friends.
The Southern Tier Basketball Officials (STBO) Board 49 does more than just officiate basketball games. Before COVID, we would host an end-of-the-year All-Star game for all the senior boys and girls. It was a chance to give the seniors one more game in a fun and relaxed way.
Another thing that we have been doing since 1987 is to award a scholarship to one male and female student-athlete in honor of Carl Gaffney. Mr. Gaffney is a former educator, as well as a basketball official and longtime officer in STBO.
He's been associated with STBO for over 70 years and has been recognized as a Life Member of the International Association of Approved Basketball Officials (IAABO). When Mr. Gaffney would give some advice, I knew that it would make me a better official...and a better person.
The Carl Gaffney scholarship is based on a formula of academics and athletic merits. It was another year of excellent candidates eligible for the scholarship.
2021-2022 Carl Gaffney Scholarship Winners
Female: Jane Austenfeld of Whitney Point. 3 years at the varsity level and one season as Captain.
Male: Demetrios Diamantakos of Union Endicott. 2 year varsity player.
Congratulations to Jane and Demetrios and thanks to all the student-athletes that were nominated by your school, you were all worthy of this award.
By the way, if you would like to join me and become an official, we are always looking for quality people like you that can make a positive difference in our community. It's one of the best decisions that I've ever made and I think you'll enjoy it too. E-mail me at Glenn.Pitcher@Townsquaremedia.com.
Where Are They Now?: The Syracuse 2003 National Championship Team
Remember when the Syracuse Orange won it all in March Madness? Where are all those players now? Take a look at every player on the roster and what they're doing today!
Here's A Sneak Peek At The Greater Binghamton Sports Hall Of Fame
More From WNBF News Radio 1290 AM & 92.1 FM