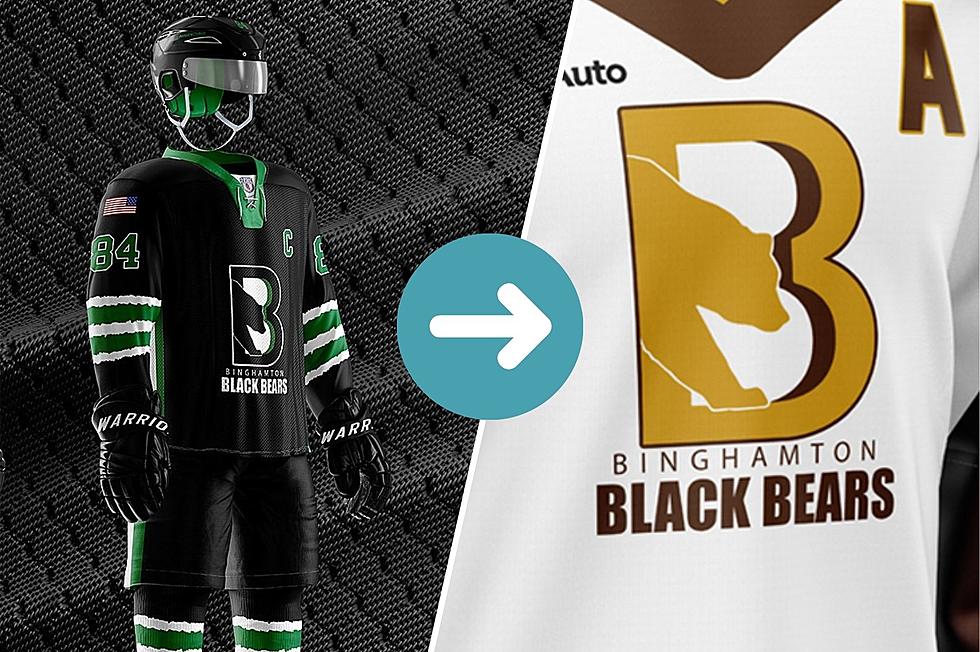 Binghamton Black Bears To Become The Dusters For Throwback Game
Binghamton Black Bears
I would say that the Binghamton Black Bear's inaugural season has surpassed everyone's expectations. We didn't know exactly what to expect but I love what I've been seeing on (and off) the ice.
The regular season comes to an end on Saturday, April 16 when the Carolina Thunderbirds come to town for Throwback Night. They'll honor the beginning of professional hockey in Binghamton with a tip of the hat to the Broome Dusters.
Binghamton Black Bears Goalie Fight
Earlier this season, we saw a goalie fight and we all whooped and cheered at the showdown at center ice. To which the Broome Dusters would say "Hold our beer because you haven't seen anything yet.
If you were old enough to remember, you know exactly what I'm talking about. It was like watching "Slapshot" before our very eyes. It was a little bit of everything and we LOVED it all.
Click the video below to take a look at what the Dusters throwback uniforms will look like when they take the ice:
Binghamton Bears Tropical Night
The Binghamton Black Bears only have three home games left until they go to the playoffs for the first time in six years on their quest for the Commissioner's Cup. Friday, April 8th is Tropical Night, so wear your favorite tropical attire to the game.
Here's what I'm going to be wearing. What about you?
The Dusters throwback game on Saturday, April 16 will have an early 6 p.m. face-off so don't be late. I'll also be helping the Black Bears giveaway a 2022 CFMoto ATV to one lucky fan. As we get ready for Throwback Night, let's take a look at some of the memories of the Duster Years in Binghamton
The Broome-Binghamton Dusters
A Lookback at Binghamton Sports
Binghamton is a city filled with culture and community. What is one piece of culture that brings the community together? Sports; and Binghamton has a long line of historic teams.
More From WNBF News Radio 1290 AM & 92.1 FM