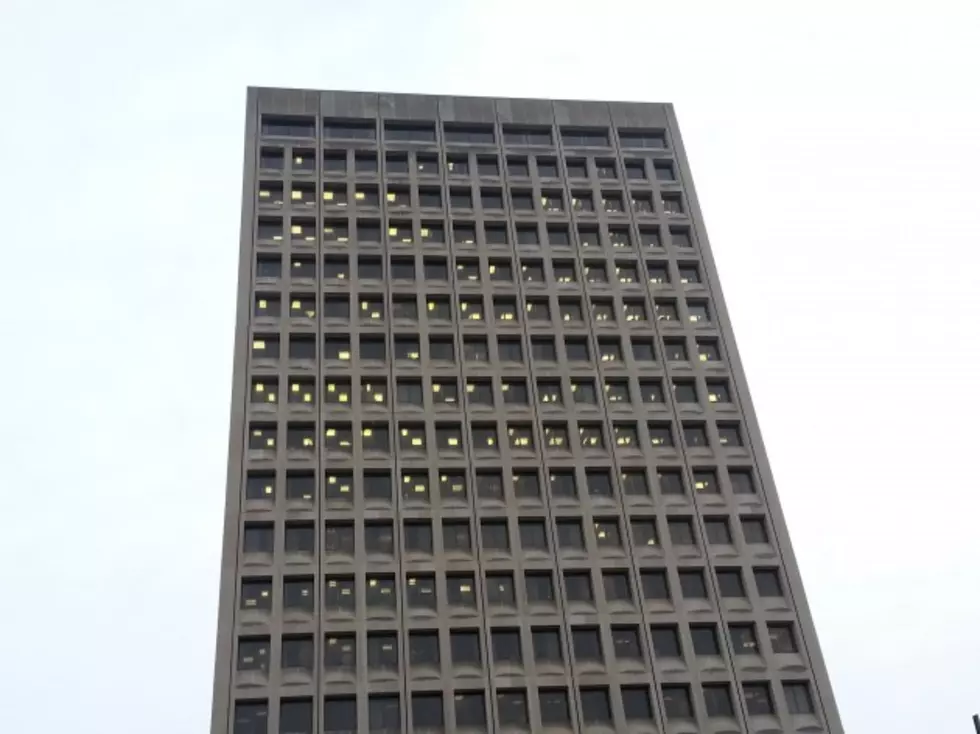 Binghamton: Home of the Biggest Indoor Environmental Disaster
Bob Joseph/WNBF News
It happened 32 years ago in downtown Binghamton.
A transformer fire in the basement of the Binghamton State Office Building erupted at about 5:28 a.m. on February 5, 1981.
It resulted in what's been viewed as the nation's most expensive indoor environmental disaster.
The coolant in the transformer contained polychlorinated biphenyls - PCB's - that burned, turning into more potentially dangerous and toxic chemicals, including dioxins.
Residue laced with dioxin spread through the entire structure, covering virtually every surface. The building was closed for nearly 14 years.
The 18-story tower, which opened in 1972, cost about $17 million to construct. The ultimate cleanup and remediation expenses were estimated at $53 million.
Speaking on WNBF Radio's Binghamton Now program, reporter Steve Geimann today recalled the fire that happened on that cold winter morning and how it resulted in a very expensive headache for New York state government.
Geimann now is an editor for Bloomberg in Washington. At the time of the Binghamton State Office Building fire, he was a reporter for the Sun-Bulletin.
Geimann noted an oily soot spread through the tower when a chimney effect was created by the opening of hatches at the top of the structure in the effort to vent smoke from the fire.
The early reporting focused on what appeared to be a relatively fast and simple task of getting the building reopened.
But in the days and weeks that followed, it became clear the challenges that loomed inside what became known as the "Toxic Tower" would not be tackled quickly or inexpensively.
Geimann recalled that he and other journalists had to do a lot of research to learn as much as possible about dioxin and the other chemicals that contaminated the building.
The monumental task to restore the building proved frustrating to many state and local officials.
About a month after the fire, Governor Hugh Carey expressed his exasperation with the problem, telling reporters it had been "overblown."
Carey then vowed to "offer here and now to walk into Binghamton into any part of that building and swallow and entire glass of PCB's... and then run a mile afterwards!"
The quip generated plenty of laughter among journalists and irked some people who concluded the governor wasn't taking the matter very seriously.
Carey never did follow through on the pledge.
The building ultimately reopened to all workers and the public in October 1994 - nearly 5,000 days after the fire.
More From WNBF News Radio 1290 AM & 92.1 FM