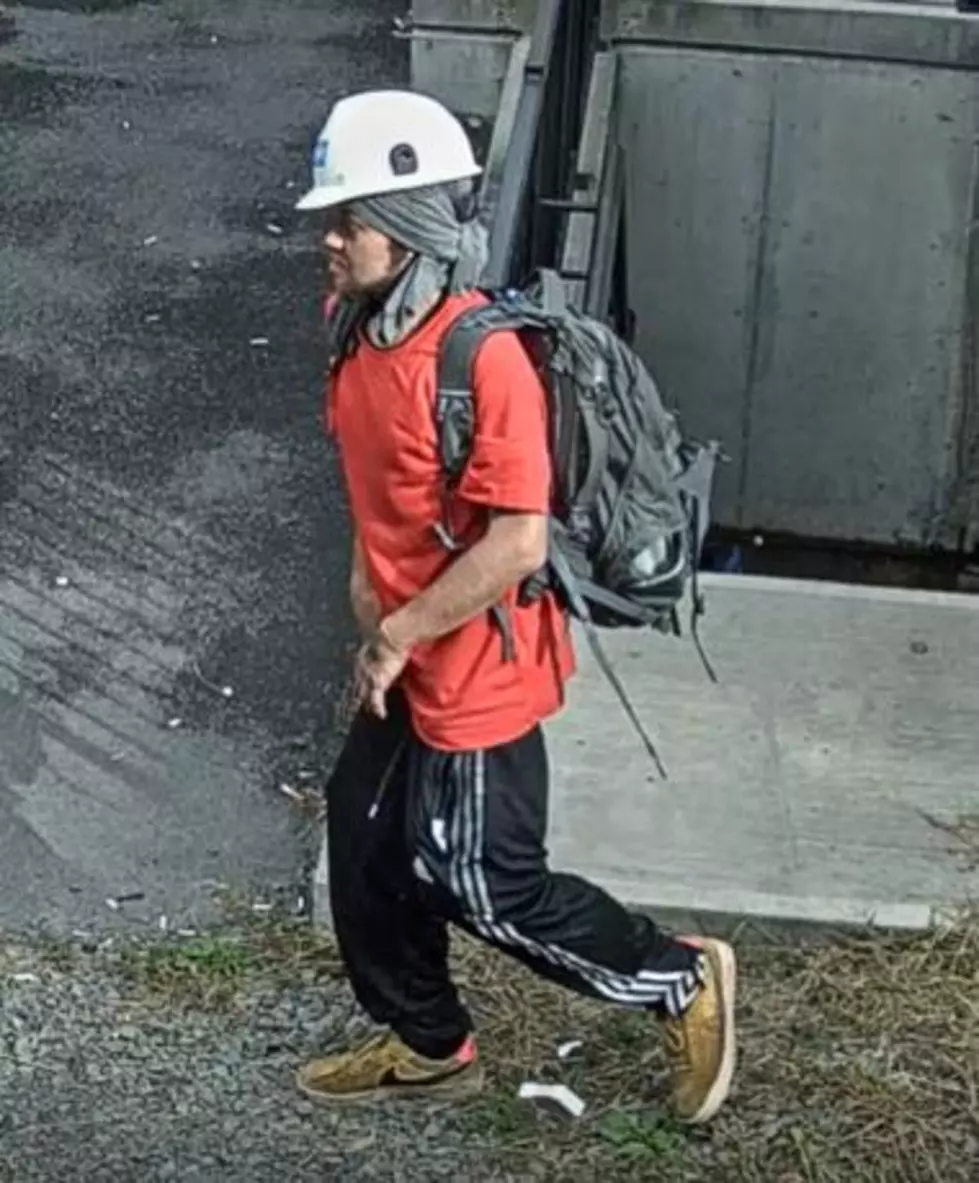 Beware of New York State Electric and Gas Imposters
Ithaca surveillance photo
Residents throughout the region may want to be cautious about people claiming to be from the electric company.
Ithaca Police are investigating several burglaries where a person identifying himself as a New York State Electric and Gas worker is suspected in break-ins at buildings and cars on North Cayuga Street.
Shortly after 10:30 a.m. on Monday, September 26, authorities say they were alerted about a possible burglary in the 100 block of North Cayuga Street.  Police reportedly found evidence that someone forced their way into an unoccupied building in the area.  Several items were reportedly stolen from that location.
Additional accounts indicated at least one vehicle in that same area of Ithaca was accessed illegally. It's not clear what, if any items were taken from the vehicle break-in.
Meanwhile, authorities were alerted to a person who had identified himself as a NYSEG utility worker. The fake NYSEG employee reported gained unauthorized access to other buildings.  Those buildings were also said to be in the general vicinity of North Cayuga Street.
The suspect is described as a slim man, standing about five-feet, eight-inches tall with dark hair.  He was wearing a red shirt, dark pants with white stripes and a hard hat that had "Kone" printed on it.  Surveillance photos show a man matching that description with a blue bicycle with curved, "racing" handlebars, wearing a grey backpack. He had yellow-brown Nike shoes and appeared to have thin, scruffy facial hair.
New York State Electric and Gas workers carry identification and will provide a supervisor's name for verification.  They don't show up for inspections or other field work on bicycles.
Anyone with information can contact the Ithaca Police tip-line at 607-330-0000.
KEEP LOOKING: See what 50 company logos looked like then and now
The Southern Tier is Beautiful! Check Out 13 Colorful Pieces of Public Art In Our Area
Don't ever let anyone tell you the Southern Tier isn't a beautiful place! Binghamton and it's surrounding areas have plenty of amazing, murals, sculptures, and memorials that make you stop and look!
More From WNBF News Radio 1290 AM & 92.1 FM