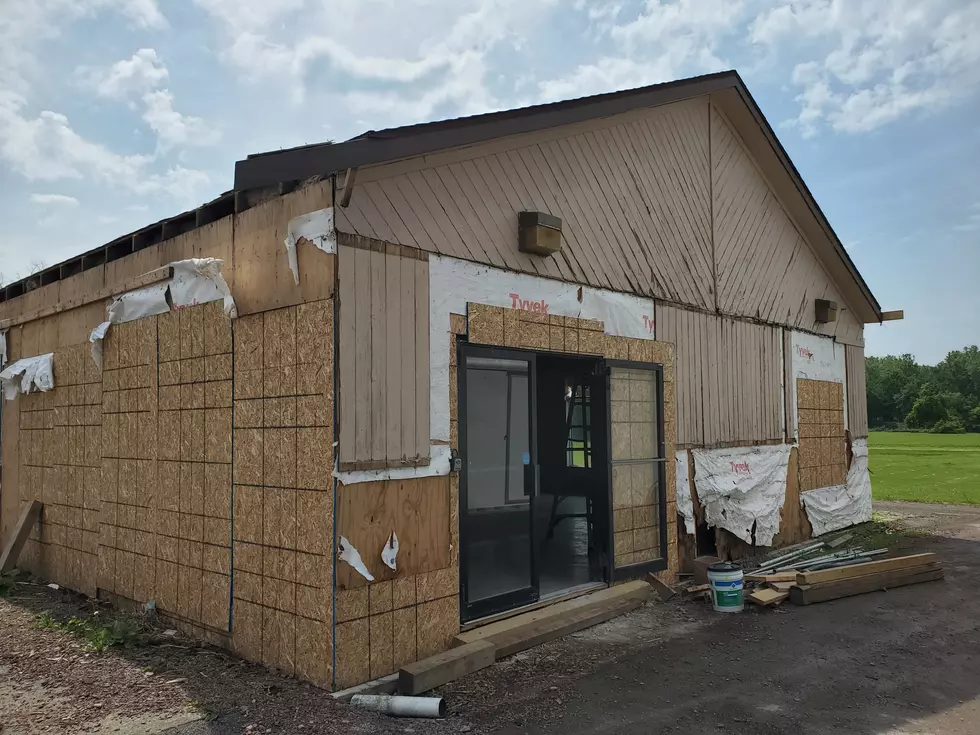 "Beer Tree" Owners Preparing Chenango Bridge Coffee Shop, Roaster
Photo: Bob Joseph/WNBF News
Construction crews have started work on a Chenango Bridge building for a future coffee shop that will be operated by the owners of Beer Tree Brew Co.
The new business will be called Batch Coffee. It will be located at 70 Chenango Bridge Road.
A coffee roasting facility will be set up as part of the new project. The existing building has been gutted and interior renovations are underway. An addition also is to be constructed.
The coffee shop will have drive-thru service and a patio for outdoor seating.
Construction work for the new business had been expected to start last fall but it was delayed by a few months. Beer Tree partner Brendan Harder this week said Batch Coffee could open by the end of summer.
A driving range eventually is planned for the Batch Coffee site. Harder said that feature likely will open next year.
The Chenango Bridge building has been home to several businesses in the past, including a fitness center and a boutique.
A section of the property that once had been occupied by a miniature golf course will be used for coffee shop parking.
Enter your number to get our free mobile app
Contact WNBF News reporter Bob Joseph: bob@wnbf.com. For breaking news and updates on developing stories, follow @BinghamtonNow on Twitter.
Upstate Road Trip! For Your Consideration: Chenango County!
This article begins a series of county spotlights which we will revisit in the months ahead. We hope to feature all of Upstate's 50 counties in this series. These articles are not meant to be exhaustive, in-depth looks at everything about a certain county. But rather a postcard post-it note album of a few of the highlights that each county has.
"Fifteen Favorites" To Put On Your Upstate New York Summer Bucket List
As a long time Upstate New York travel writer, with ten books published, I have always kept a journal of many things I have seen or visited over my 12-years of writing. Here is a random selection of "15 Faves" of mine that I suggest you visit this summer. You won't be disappointed.
How to Travel All Around the World Without Leaving Upstate New York
There is an unusually high number of Upstate New York communities which carry the same name as international cities and countries. Some Upstate towns were named so in honor of that faraway place. Other naming seems rather random at best. So settle in and take a trip to Cuba, Amsterdam, Rome, Cambridge, Mexico, Warsaw and other places without even leaving Upstate New York. Kind of.
We know there are many more than the 18 on this list, so let us hear from you!
More From WNBF News Radio 1290 AM & 92.1 FM