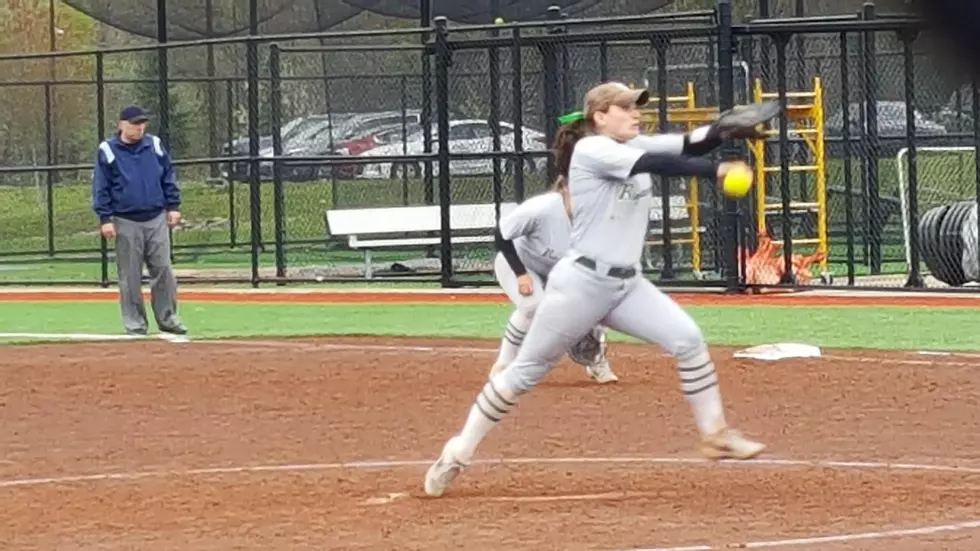 Bearcats Softball Team Heads to America East Tournament
WNBF News/Roger Neel Photo
The Binghamton Bearcats are competing for the America East Softball Championship in Hartford beginning Wednesday afternoon when they meet Stony Brook at 1:30 P.M.  The Bearcats enter tournament play as a sixth seed with a 6-12 conference record and 17-27 overall.  The Seawolves are the third seed with an 11-7 conference slate and 29-17 overall.  The loser of that game then plays again at 4:00 P.M. and faces the loser of the UMBC versus Hartford game which opens the tournament at 11:00 A.M.  A Binghamton win would propel the Bearcats into the 1:30 game on Thursday versus Albany.
In the double elimination tournament the top seed is UMass Lowell, the regular season champion at 15-3.  Albany is the second seed with a conference record of 13-4. The top two seeds get an opening day bye.
Binghamton is making its eighth appearance in the conference tournament.  Overall in 13 tournament games Binghamton is 10-13 with its last tournament championship coming in 2015. In the regular season the Bearcats won two out of three games against Stony Brook.  The winner of the America East Championship Tournament gets an automatic bid to the NCAA Tournament.
More From WNBF News Radio 1290 AM & 92.1 FM