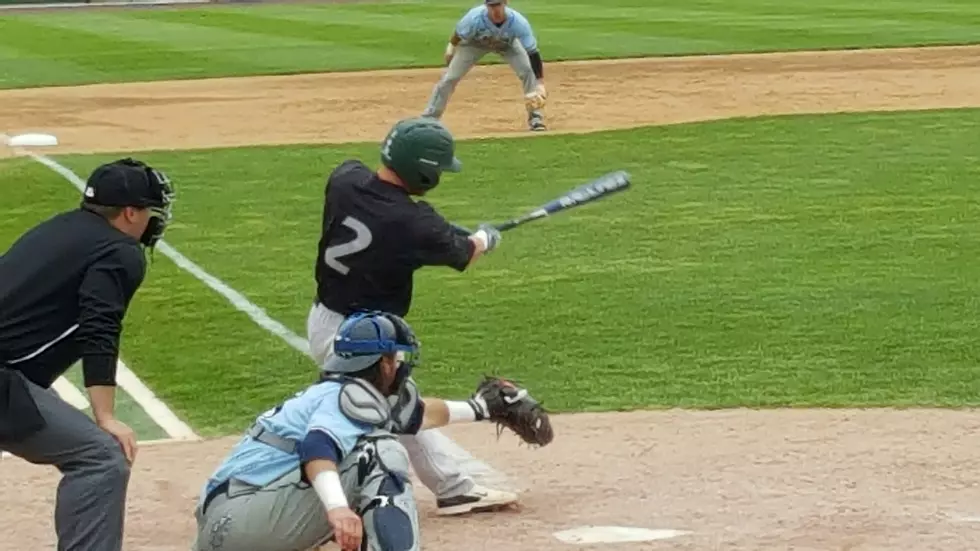 Bearcats Fall in NCAA Baseball
WNBF News/Roger Neel Photo
The Binghamton Bearcats baseball team faced the best competition the NCAA could provide and hung tough as they were defeated by the University of Minnesota's Golden Gophers 8-5 on Saturday night.  That coupled with a 4-2 loss to the number-one ranked team in the country, Texas A & M, eliminated the Bearcats from the NCAA Regional hosted by the Aggies in College Station, Texas.
In Saturday night's game BU trailed the Big-Ten Golden Gophers 5-0 heading into the bottom of the fifth inning when the Bearcats exploded for five runs to tie the contest.  At that point the game was delayed for close to one hour as rains picked up in intensity and the tarp was brought out to cover the field.
Minnesota, the second seed in the Regional chipped away and upped its overall record to 35-21.  Rob Hardy took the loss in relief of starter Jake Cryts.  U-E grad C.J. Krowiak went 1-5 in the game for the Brearcats.
The previous night Binghamton gave the top-ranked Aggies from Texas A&M all they could handle before falling 4-2.  Vestal grad Nick Wegmann came out of the bullpen and pitched two innings for the Bearcats.  He gave up no runs and struck out two Aggies.
Binghamton ends the season 30-25.  It is the third time in the past four seasons that the Bearcats have qualified for the NCAA Tournament.
More From WNBF News Radio 1290 AM & 92.1 FM