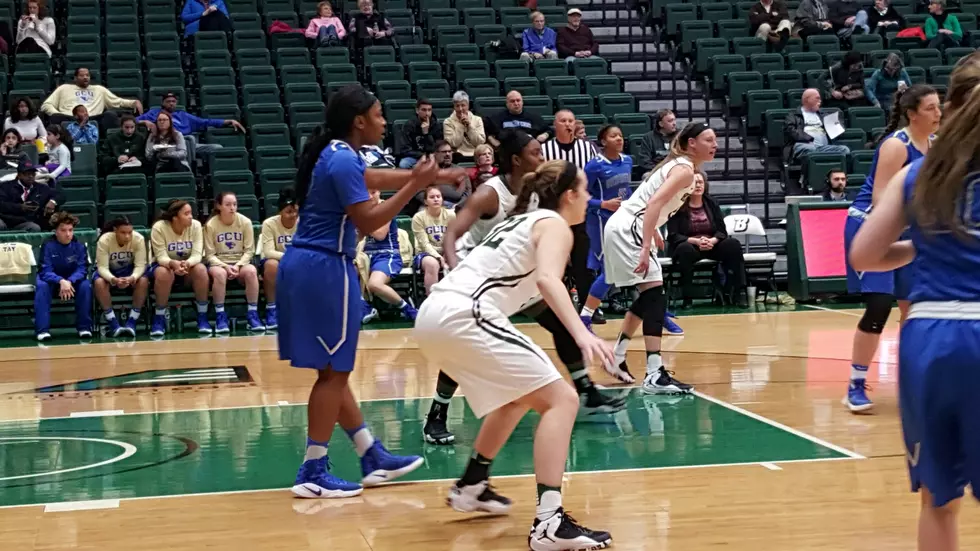 Bearcats Face Stony Brook
WNBF News/Roger Neel Photo
Both Binghamton Bearcats basketball teams face long-time rival Stony Brook today at 2 PM.  The men host the Seawolves while the women play on Long Island.
Both BU teams are coming off losses to the Albany Great Danes.  The Binghamton men are still looking for their first conference win while the Seawolves are 5-0 in America East.  The Stony Brook men were picked to finish in seventh in the pre-season America East Coach's Poll after losing the conference's Player of the Year, Jameel Warney, to graduation and their top four scorers from last season.
Two Bearcats are closing in on 1,000 points for their career.  Willie Rodriguez has a point total of 973 while Marlon Beck has scored 965 points over his four-year career.
The BU women carry an overall record of 8-10 and a 3-2 America East slate into today's contest.  The Seawolves are 2-3 in the conference and 9-9 overall.  Imani Watkins continues to pace the Bearcats offense with an average of 19.6 points per game.  She also is the top scorer in America East.
With simultaneous starting times in different venues the men's game will be aired on News Radio 1290 WNBF.  The women's contest will be carried on CBS Sports Radio 1360 WYOS.
More From WNBF News Radio 1290 AM & 92.1 FM