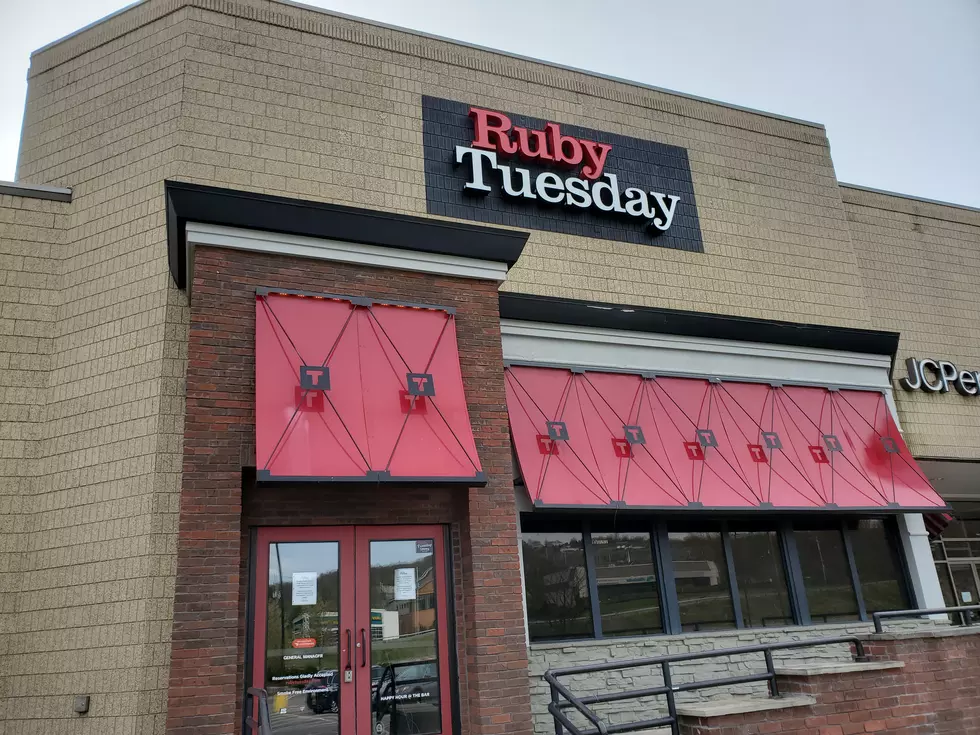 After 30 Years, Ruby Tuesday Restaurant Leaves Oakdale Mall
Photo: Bob Joseph/WNBF News
A restaurant that had been a fixture at the Oakdale Mall in Johnson City for decades has closed permanently.
The Ruby Tuesday restaurant opened at the mall in April 1990. Workers were observed removing equipment and furniture from the site last week.
Signs posted at the Ruby Tuesday entrance off Reynolds Road acknowledged the closure, adding: "We are sorry for any inconvenience this may have caused you."
It's not known how many people worked at the restaurant.
Calls placed to the marketing director at the Ruby Tuesday corporate headquarters in Tennesse in recent days have not been returned.
The Oakdale Mall restaurant location has been removed from the Ruby Tuesday website. The site still lists restaurants in Horseheads and Syracuse, although they remain closed because of the coronavirus pandemic.
According to news reports, several Ruby Tuesday restaurants in other states have been permanently closed in recent days.
For breaking news and updates on developing stories, follow @BinghamtonNow on Twitter.
Businesses That Would Bring People To The Oakdale Mall