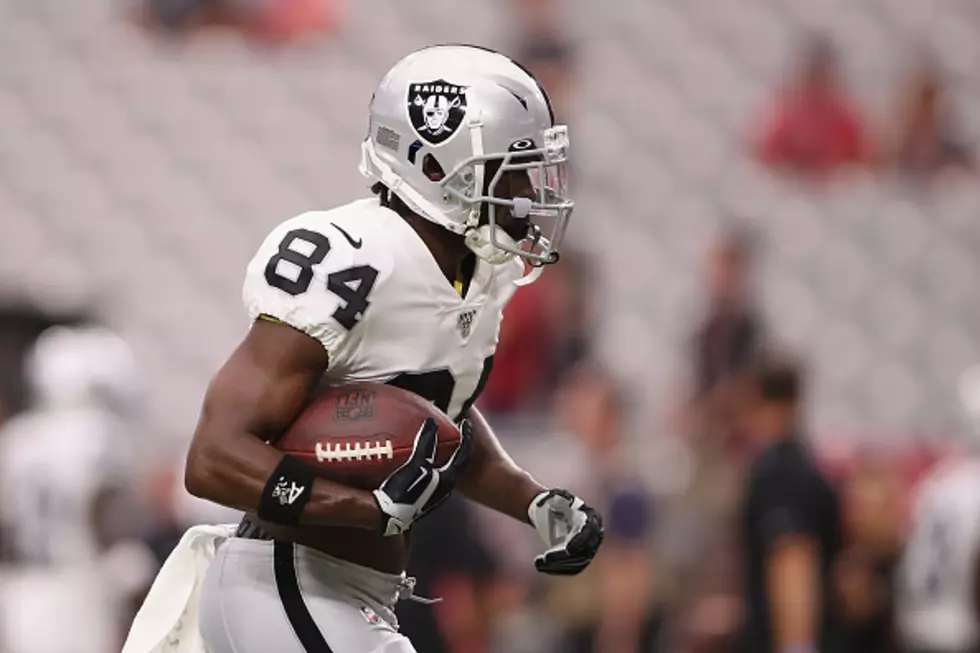 'A-B-See You Later' With Antonio Brown
Getty Images
If you watched the Pittsburgh Steelers game at New England Sunday night you realize the intense rivalry between the two teams.  Add a page out of Vince McMahon's WWE book and you have Antonio Brown added to the mix.  Or perhaps better yet a page from Ringling Brothers, Barnum and Bailey.
If you think Brown was acting off-the-wall, crazy even, over jeopardizing $30 million, you are right.
But Brown is wily as a fox.
His antics have worked out for him to team up with one of  professional football's all-time quarterback greats in Tom Brady.  He joins arguably the best coach in pro football history.  Mix that with a bona fide chance to win a Super Bowl and Brown's antics have paid off, at least for now.
Here's my guess of how this all unfolds: Brown wanted to leave Pittsburgh and got his wish.  Some sources reveal New England would have traded a number-one draft pick for him this off-season. Now they give up nothing to sign him.
Here's my time line of how this unfolds.
There is no arguing that Brown can continue to be a star.  He will behave for a while in New England because he wants to show Pittsburgh he is that good of a star that he didn't need the Steelers.  After several (or one) standout game(s) he will tell everyone how great it is to play with a "true" Hall of Fame quarterback in Brady.  Then he will tell everyone he is playing for a "true" Hall of Fame coach in Bill Belichick with the Patriots.
Then somewhere down the road the antics begin again.  That's when the circus picks up again.  Maybe not this year but next.  For now..."crazy like a fox".
More From WNBF News Radio 1290 AM & 92.1 FM