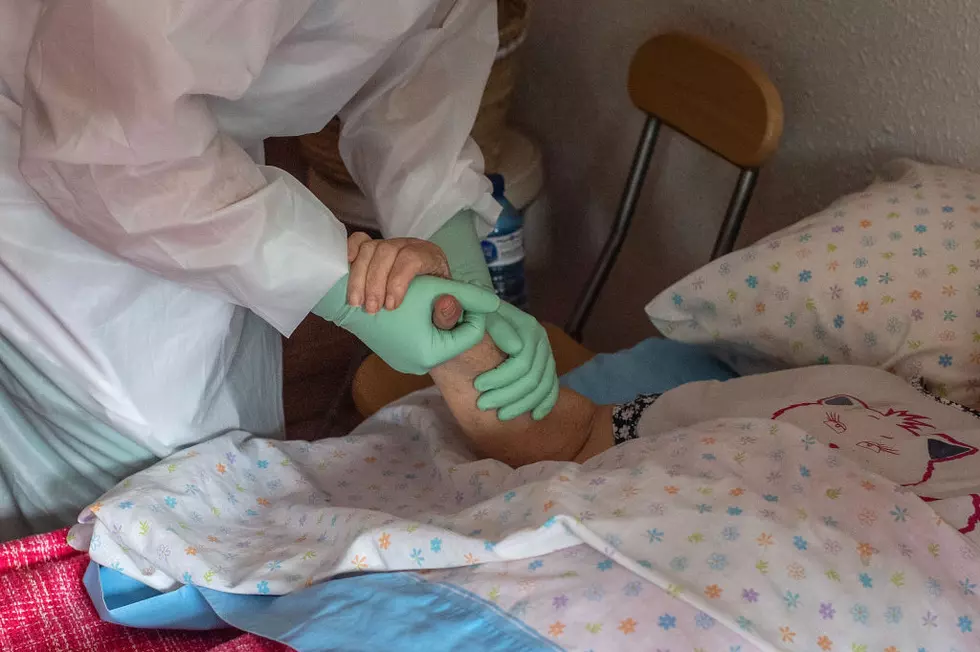 Unusually High Southern Tier COVID Death Rate for Week
Getty Images
It's been a particularly hard week for the Southern Tier when it comes to the ongoing fight against the coronavirus pandemic. 
While the number of new cases of COVID-19 in Broome, Chenango, Cortland, Delaware and Tioga Counties have been maintaining at rates of a few dozen a day in Broome County to a low of zero on Tuesday, November 1 in Delaware County, there have been an unusually high number of COVID deaths reported in the Southern Tier over the week from October 31 to November 4. 
The morbidity rate, of course, is nowhere near the numbers at the height of the pandemic in 2020 when one county could report a couple dozen deaths a day, the updates this week have had all the counties, except Cortland, adding to their death tolls. 
Broome and Chenango each reported an additional death on November 3. 
Since Monday, October 31, Broome has reported 6 new deaths with the Friday, November 4 pandemic total standing at 572, Chenango County: 2, Delaware: 2 and Tioga County: 1. 
According to the Broome County COVID Dashboard, the highest number of deaths remains in the 80-89 age group followed by 70-79 and 60-69.
Broome County's five-day reported COVID cases has been hovering around 560 while hospitalizations this week have been between 53 and 67. 
Residents are urged to get the COVID-19 vaccine and the latest booster, especially as the holiday season is about to get underway, bringing a lot of people together, possibly from other regions of the nation. 
While the weather has been unseasonably warm of late, that cannot last and people will be driven inside by colder temperatures, increasing the potential of exposure to COVID. 
Many health departments around the region are hosting vaccination clinics, including for the bivalent booster that can help lessen the chances of becoming seriously ill from the last variants. In Broome County, find clinics at www.gobroomecounty.com, 
Popular Child Stars From Every Year
Below,
Stacker
sifted through movie databases, film histories, celebrity biographies and digital archives to compile this list of popular pint-sized actors from 1919 through 2021.
Top Jobs After Retirement To Land You Some Extra Cash
More From WNBF News Radio 1290 AM & 92.1 FM