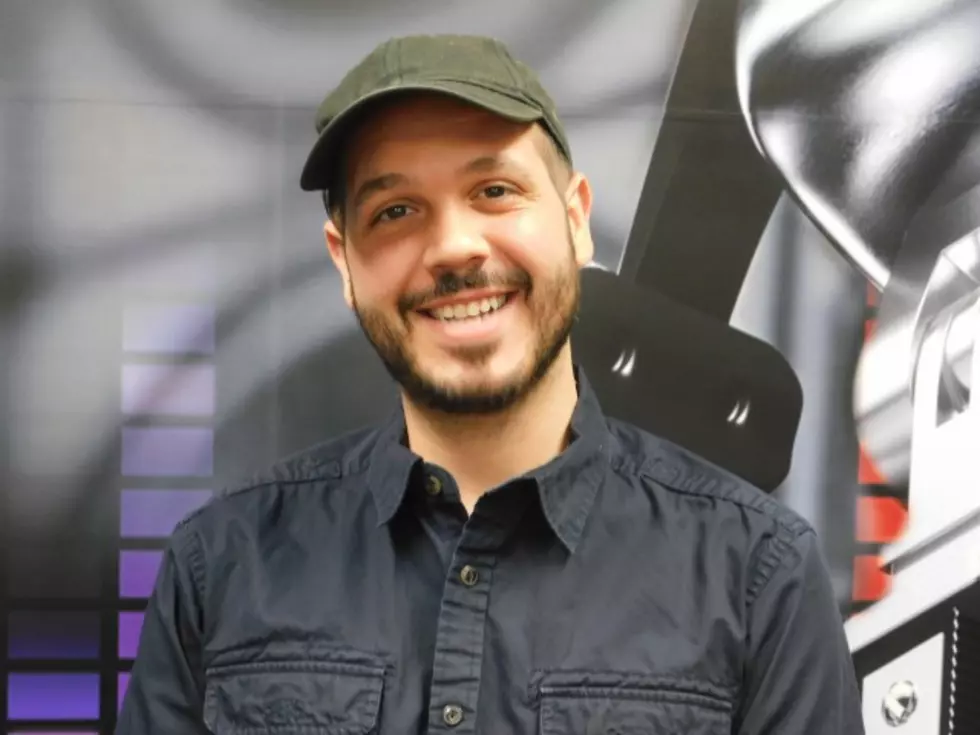 Tri-Cities Opera Triumphant Through Pandemic/ This Week on So. Tier Close Up
photo: Kathy Whyte/ WNBF News- TCO director John Rozzoni
So many businesses and organizations in the Southern Tier have taken amazing steps in dealing with the COVID-19 pandemic and one group that has taken pivoting and adapting to a whole new level has to be the Tri-Cities Opera.
TCO Executive Director John Rozzoni is the guest on the weekly, local public affairs program, Southern Tier Close Up to talk about some exciting performances of classic operas as they have never been seen before.
Rozzoni says the pandemic pushed the local company to explore technologies and ideas never before imagined, such as turning singers into avitars for the virtual reality, steampunk opera, Miranda in conjunction with LUMA projection festival organizers last fall and, now, working with singers from Opera Columbus, Opera Omaha and More than Musica with cinematographer, Laine Rettmer to create the performance, streaming through May , 2021 of a modern, pandemic version of La boheme. This exciting performance is filmed and reimagines the Puccini masterpiece during the pandemic, in New York City focusing on Asian, Asian-American and BIPOC youth.
Another exciting performance May 26-17 is a return to live opera AND BEER with The Elixer of Love, in English at the new Firehouse Stage Tent outside the Goodwill Theatre in Johnson City.
As bad as the pandemic's affects have been on the economy and theater, museums and musical performances, it is hard not to marvel at what organizations like TCO have done to maintain staff, embrace new techniques and technologies and doggedly continue to promote and elevate the arts in the community while elsewhere some organizations just shut down.
You can learn more about the last chance to see the streaming performance of Handel's Acos & Galatea, the ground-breaking film of Puccini's La Boheme and the upcoming, in-person presentation of Opera and Beer! The Elixer of Love on the Tri Cities Opera website.
Southern Tier Close Up is heard Saturdays at 6:03 a.m. on News Radio 1290 WNBF and can be accessed any time on the WNBF podcast.
Luna Festival 2017
More From WNBF News Radio 1290 AM & 92.1 FM