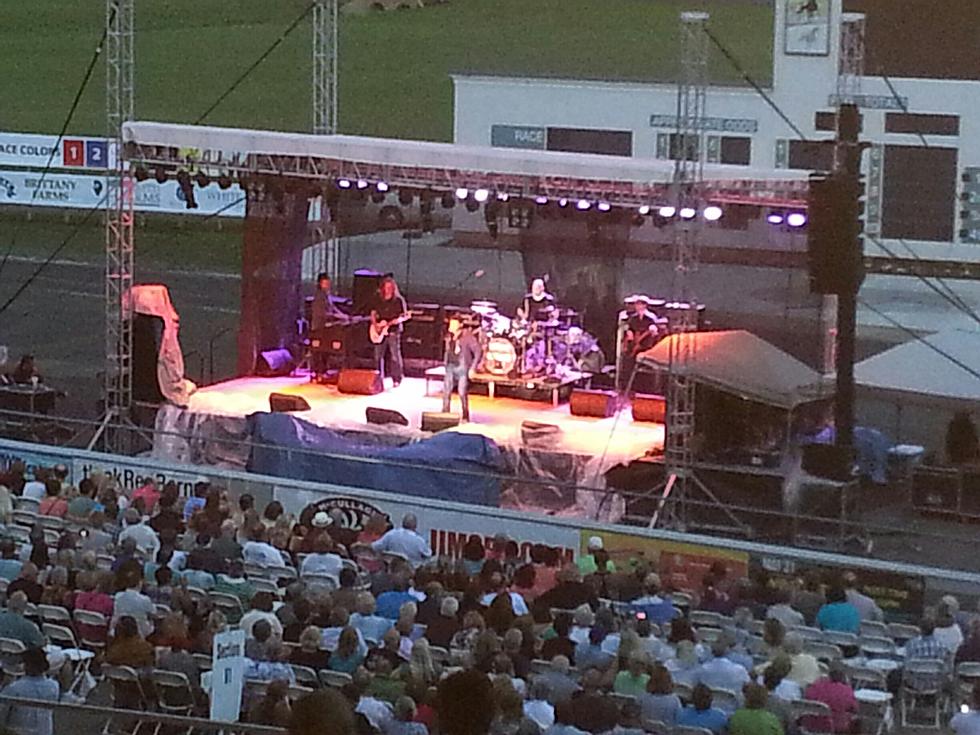 Tioga Downs Hosts Music Legends
WNBF News/Roger Neel Photo
Music legends Chubby Checker and Charlie Thomas' Drifters will be performing this Friday (June 7) at Tioga Downs Casino in Nichols.  Entertainment begins at 8:00 P.M. The performances are part of the Summer Concert Series at Tioga Downs Casino presented by Mirabito Energy Products.
Chubby Checker performed in 2015 at Tioga Downs when he had just released his hit song titled "Changes".  Of course he made his mark on the music industry and the world with his 1960 release of "The Twist".  Speaking with Roger Neel on WNBF's First News on Wednesday morning  the legendary entertainer said his big break came when he was invited to perform on "American Bandstand" hosted by Dick Clark.  Checker and "The Twist" skyrocketed in popularity from that appearance.  He said radio legend from Pittsburgh, Pa.. Porky Chedwick first played "the Twist" on the radio earlier in 1960.
"The Twist" was named by Billboard Magazine as the Number One Record of All Time.
Charlie Thomas' Drifters hit stardom during the same early 1960's era.  They rolled up a string of hits including Under the Boardwalk, Save the Last Dance for Me and Up on the Roof.
Jim Weed from Tioga Downs Casino will join Roger Neel Thursday morning at 8:35 to talk more about the Summer Concert Series.
More From WNBF News Radio 1290 AM & 92.1 FM