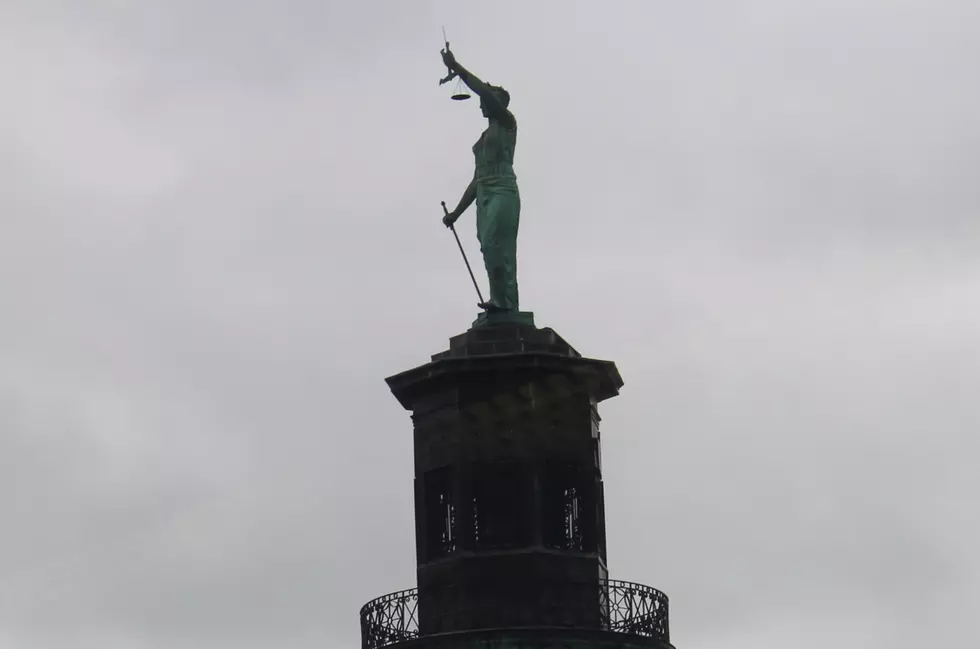 The Second Manchester by the Sea Murder Trial to be Heard by a Judge
Photo: Bob Joseph/WNBF News
A Mount Upton woman accused, along with her husband, of being inspired by a movie to kill their special needs son and set fire to their home is to have her case heard only by a judge.
Potential jurors were excused and 35-year-old Heather Franklin's bench trial for the March 1, 2017 death of her 16-year-old adopted son, Jeffrey, is due to start April 3 with Chenango County Judge Frank Revoir deciding the woman's case.
Heather Franklin's husband, 37-year-old Ernest Franklin II was convicted of murder March 8 after only a few hours of deliberation and a few days of testimony in Chenango County Court.
Prosecutors said the couple was inspired after watching the movie "Manchester by the Sea" to set the fire to cover up the killing.  In the movie, the main character finds he can't be prosecuted for murder in the death of his children in a fire he accidentally started.
Franklin and his wife were accused of killing Jeffrey, who was physically and mentally disabled, before the fire was reported at their mobile home on State Highway 8.
Ernest faces 25 years to life in prison when he is sentenced.
More From WNBF News Radio 1290 AM & 92.1 FM