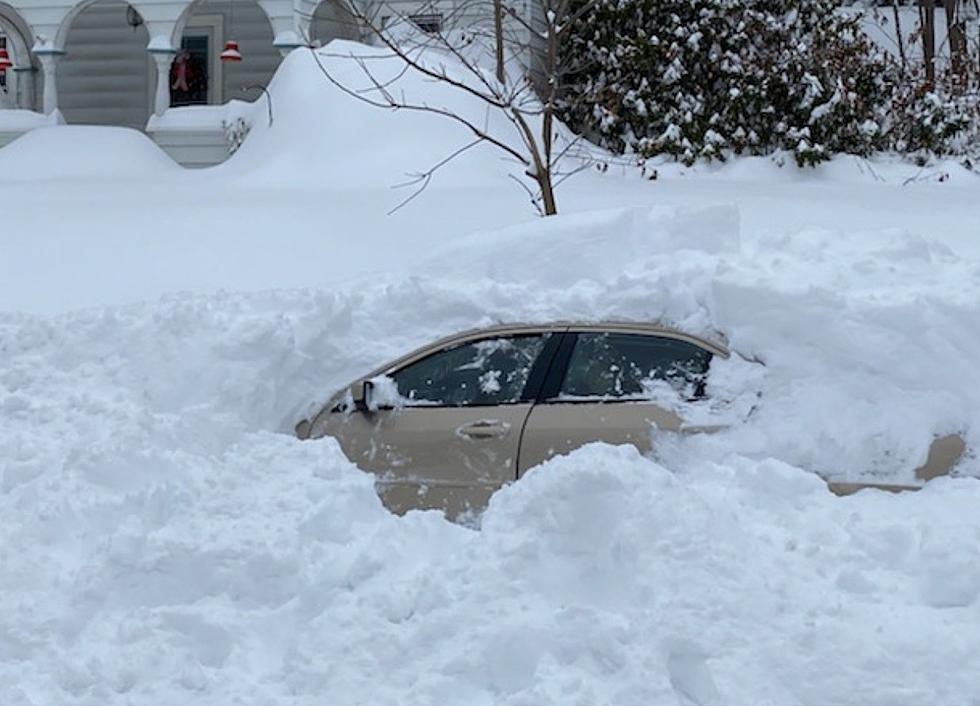 State Trooper Finds Tioga County Driver Stranded in Snow for Ten Hours
Photo: New York State Police
A Tioga County man who was stuck in his plowed-in car for several hours in the town of Owego was located by a New York State Police zone sergeant.
Authorities say 58-year-old Kevin Kresen of Candor repeatedly called 911 seeking help after his vehicle went off a road during a period of heavy snowfall.
Despite the calls, Kresen's vehicle could not be found. Sergeant Jason Cawley was sent to Route 17C in Campville to try to locate the stranded motorist.
Cawley spotted what appeared to be a row of mailboxes. While digging through the snow to check addresses, he hit the windshield of the buried car.
Kresen told Cawley the vehicle had been plowed in by a truck and the car was covered by about four feet of snow.
The driver had been stranded for more than ten hours. The vehicle had no heat because of mechanical problems.
Kresen was taken to Lourdes Hospital in Binghamton to be treated for hypothermia and frostbite.
Enter your number to get our free mobile app
For breaking news and updates on developing stories, follow @BinghamtonNow on Twitter.
KEEP READING: Get answers to 51 of the most frequently asked weather questions...
More From WNBF News Radio 1290 AM & 92.1 FM