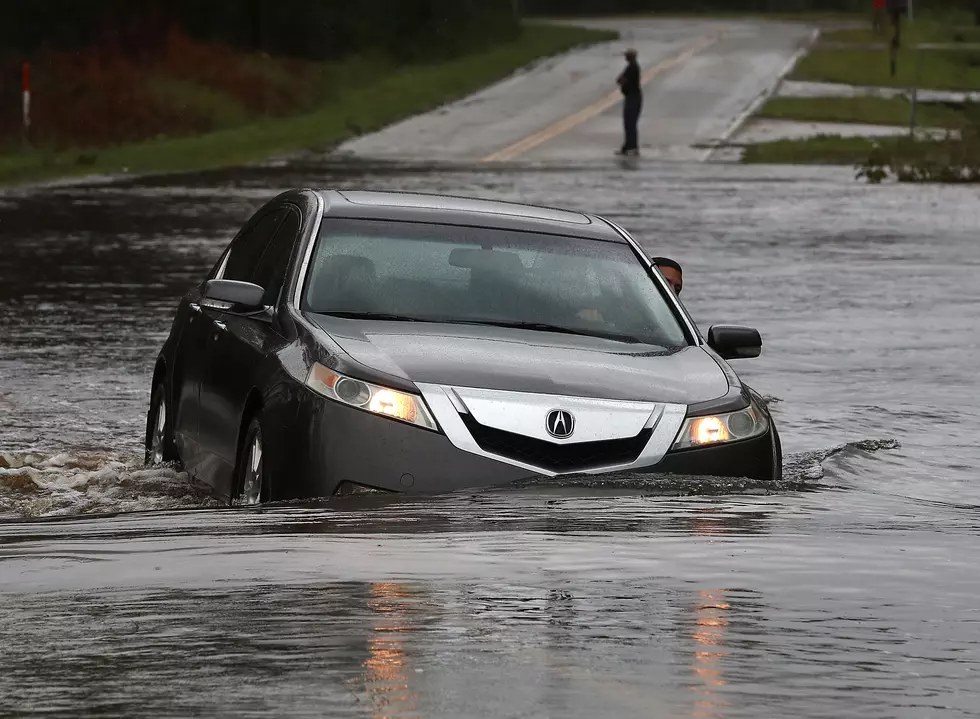 Road Woes Continue for Twin Tiers Following Florence Visit
Mark Wilson/Getty Images
The National Weather Service river observations are showing water levels going down in the region with no additional flooding expected at this time.
At 4 a.m. September 19, the Susquehanna River at Vestal, which was expected to top the flood stage of 18 feet had actually fallen below 17 feet.
Still, a number of roads are closed or severely damaged in Broome, Tioga and Chenango Counties in New York and Bradford County in Pennsylvania. In Broome County, Monkey Run Road in the Town of Fenton is closed with the Route 79 bridge gone. Lane restrictions and closures were also reported in the Towns of Chenango, Colesville and Maine. The County is posting road closing information from the Office of Emergency Services on its website, www.gobroomecounty.com.
Tioga County has lifted the emergency order calling for no unnecessary travel but the state of emergency remains in effect until further notice with several roads left damaged in the Towns of Spencer, Candor, Berkshire, Nichols, Owego and Lockwood.
The Town of Owego has closed Hickories Park, including the Dog Park due to high water until further notice.
In Chenango County, County Road 38 between Route 35 and Depot Street in Guilford is among routes still affected by flood damage.
Motorists are warned to heed detours, closings and barricades and don't attempt to drive through those areas left impassible by high water overnight September 17.
The Southern Tier Chapter of the America Red Cross assisted over a dozen families following evacuations, including the clearing of residents of a mobile home park in the Town of Maine.
Broome County Executive Jason Garnar said it was a tribute to local emergency response teams that there were no deaths and no serious injuries reported.
More From WNBF News Radio 1290 AM & 92.1 FM