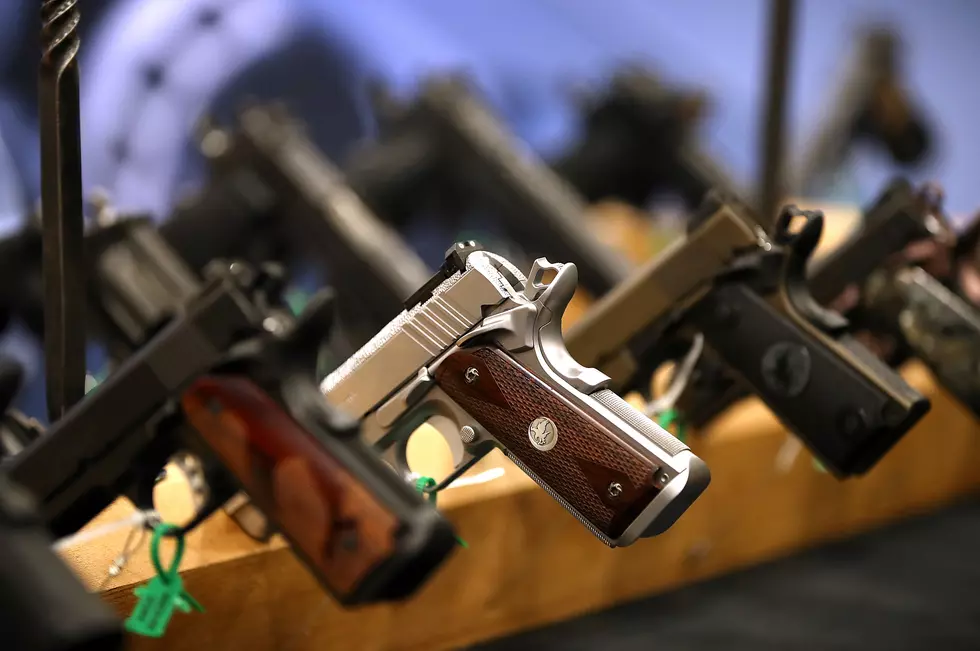 Response to Akshar Survey on Pistol Permit Application in the Thousands
Justin Sullivan/Getty Images
New York State Senator Fred Akshar says he plans to have the results soon of a survey of his constituents concerning a proposal by Brooklyn Senator Kevin Parker to have online history figured into consideration when reviewing applications for gun permits.
The Downstate Democrat has proposed giving officials access to gun permit applicants' online user names and passwords as well as past posting and search histories to try to identify red flags that may warrant denial of a permit.
Senator Akshar, a Republican, says he wanted to hear what the 315,000 residents he represents in the 4-county 52nd Senate district had to say before deciding how he would vote on any proposal.
For now, the former Broome County Undersheriff says he thinks the legislation is an overreach.  Speaking on the December 22 edition of the weekly, local public affairs program, Southern Tier Close Up, Akshar said, "The legislation as proposed clearly has constitutional implications.." concerning both the 1st and 4th amendments and he believes that simply surrendering certain information is unconstitutional.
Akshar says he normally gets 300-400 responses to questions posted on his website but his office is currently going through around 6,000 responses to the survey regarding Parker's proposal.
The Binghamton Republican adds he is currently working on his own legislation concerning gun violence and gun safety that includes enhanced penalties for illegally getting weapons as he says current sentencing is too weak and a mental health component for the application process.
More From WNBF News Radio 1290 AM & 92.1 FM