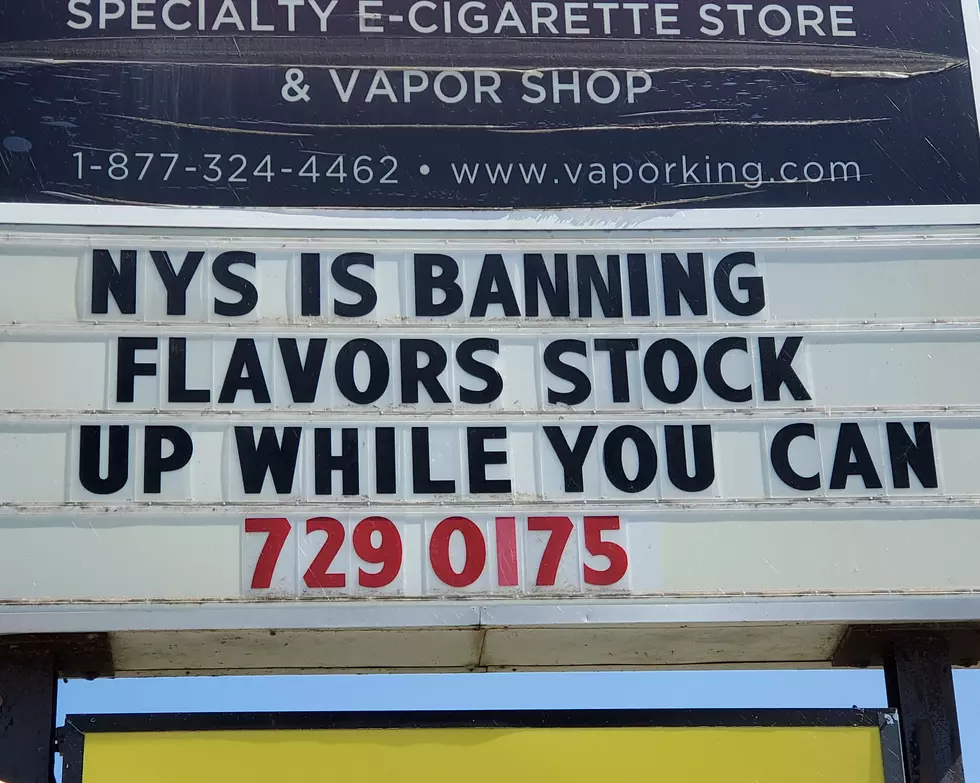 "Record Sales" As Stores Get Set to Pull Flavored Vape Products
Photo: Bob Joseph/WNBF News
New Yorkers who use flavored e-cigarettes are stocking up before the items are removed from store shelves.
State regulators Tuesday moved to ban most flavored vaping products. There's a two-week grace period before enforcement is scheduled to start.
Jake Severson, manager of the Vapor King store on the Vestal Parkway, said the store "did record sales" Wednesday because so many people "are terrified of what's going to happen."
Speaking on WNBF Radio's Binghamton Now program, Severson noted the initial order prohibiting the sale of flavors is for 90 days. He said retailers are hoping the ban can be successfully appealed.
Severson said people who work at vape shops are concerned about the future and worried about their jobs.
The number of reported deaths and illnesses possibly linked to vaping has been increasing in recent weeks.
Health officials have been investigating to determine whether the cases were related to legally-purchased products or black-market vapes containing THC or other additives.
For breaking news and updates on developing stories, follow @BinghamtonNow on Twitter.
More From WNBF News Radio 1290 AM & 92.1 FM