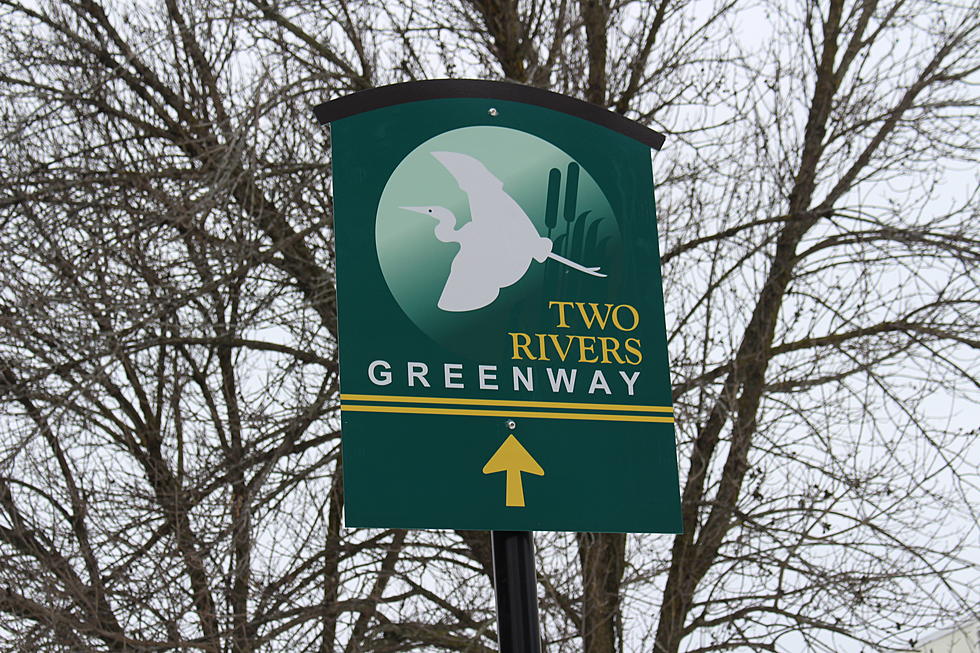 Officials Count Walkers and Bikers on Two Rivers Greenway
Photo: Bob Joseph/WNBF News
The Binghamton Metropolitan Transportation Study is counting pedestrians and bicyclists on existing portions of the Two Rivers Greenway.
The BMTS says a dozen permanent counters have been purchased to be placed on the trails to collect data on usage.
Officials say the counters use infrared sensors on a post and inductive loop in the pavement to count walkers and bikers and note what direction they are traveling.  The BMTS says the counters do not have cameras.
Monthly reports are posted on www.BMTSonline.com on the Bicycle and Pedestrian page but the agency can also provide custom reports on request.
Five counters are on the riverwalk in Binghamton, two at Otsiningo Park, as well as one each at pedestrian only trails at the Endicott Chugnut Trail West an Owego Riverwalk East End and three on the Vestal Rail Trail.
The information will be used to establish a base-line use figure to compare data collected over time.  That will enable municipalities to evaluate the trail impacts on their investments as well to plan future pedestrian and cycling projects.
The BMTS plans to include similar counters in the design of the new portions of the Two Rivers Greenway.
More From WNBF News Radio 1290 AM & 92.1 FM