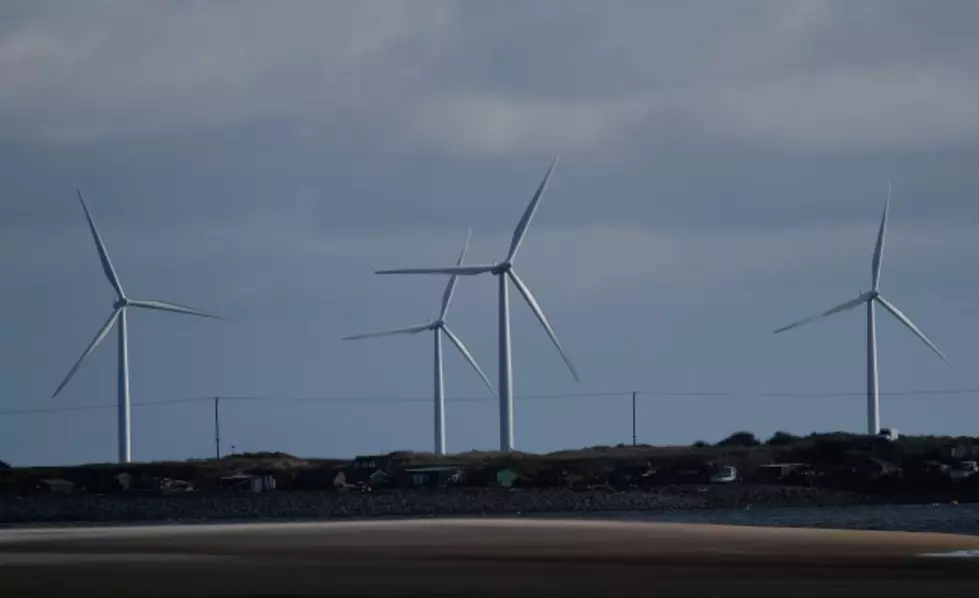 New York Regulators Meet on Bluestone Wind Farm Plan for Broome
Getty Images-Ian Forsyth
New York State regulators are supposed to make a decision December 16 on an application by Calpine Energy for a proposed massive wind farm in Eastern Broome.
The issue has been hotly debated in Windsor and Sanford with local regulations seen by some as trying to hamper the project moving forward.
Over the weekend, Broome County Executive Jason Garnar, Sanford Town Supervisor Dewey Decker and Windsor Supervisor Carolyn Price issued a joint statement supporting the Bluestone Wind project.
The New York State Department of Environmental Conservation siting committee is to meet in Albany to vote on whether the applications have met all the requirements to move forward.
Executive Garnar says the project would provide a major capital investment in Eastern Broome County with the creation of hundreds of jobs.
The Democrat predicts the project would send over $45 million in revenue over 30 years into the towns, school districts and county.
Sanford Supervisor Decker said the town was trying to play the issue "down the middle" but said anyone paying taxes would benefit, even those who oppose the project.
Windsor Supervisor Price says the town has already benefited from energy projects and the Host Community Agreement and Payment in Lieu of Taxes would provide new revenue from property that has not been on the tax roles.
More From WNBF News Radio 1290 AM & 92.1 FM