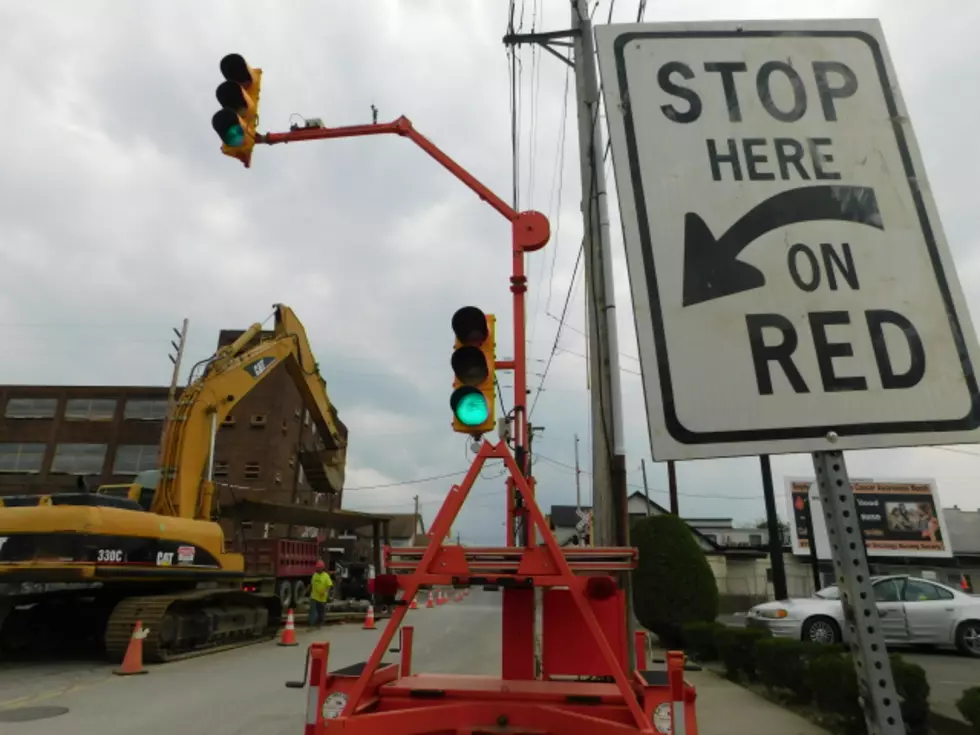 Mysterious Traffic Signal Appears in Johnson City
Kathy Whyte/ WNBF News
The mystery of a generator-run traffic signal on Baldwin Street in Johnson City which few officials seemed to know about is solved.
A giant back-hoe in the middle of the north-bound lane just north of the Norfolk Southern Railroad tracks is an obvious clue.
The lights, which were blinking yellow for a few days were in full cycle September 5, directing alternating traffic in the region of the development of a housing and retail facility in an old Endicott Johnson warehouse.
The back-hoe has dug a deep hole next to the curb and Johnson City Director of Public Service, Bob Bennett says it's the first part of a three-part project to separate storm sewer from sanitary sewer, lessening some flow to the Joint Sewage Treatment Plant.
The full-cycle temporary traffic light is expected to operate all next week then a flagger will control traffic in the area when the street is being repaved.
The alternating lane stops could cause a bit of a backup south toward Grand Avenue and north toward Corliss Avenue.
More From WNBF News Radio 1290 AM & 92.1 FM