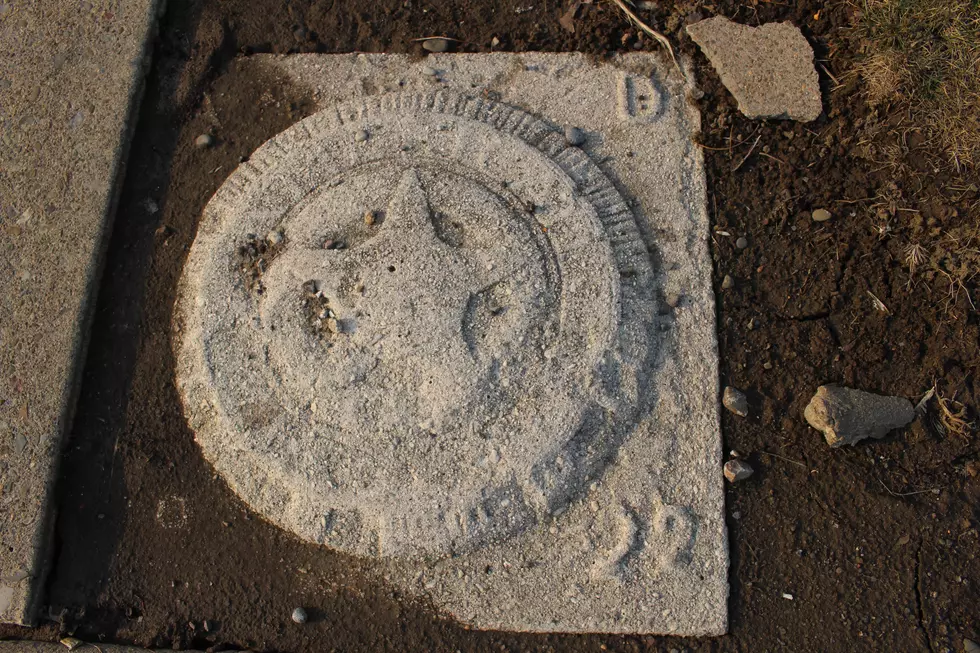 Memorial Stones Missing from JC American Legion Site
Photo: Bob Joseph/WNBF News
A pair of tribute stones that had been in front of a Johnson City American Legion hall for several decades have vanished.
Village officials don't know what happened to the stones that had been in the ground along the sidewalk in front of the building that had housed the Frank A. Johnson Legion Post 758.
The legion post sold the property about five years ago to Marchuska Brothers Construction. Marchuska was unsuccessful in finding a new use for the old building, which had fallen into disrepair. The structure was demolished last month.
Mayor Greg Deemie said the tribute stones that had been at the site have disappeared. He said he's heard that a demolition company worker may have given someone permission to remove the stones, although that's not been confirmed.
Post commander Thomas Nedlik said he's heard different stories about what happened to the stones. He said legion members are hoping they'll be returned so they can be relocated to Johnson City's Veterans Park later this year.
Deemie said he hopes the person who took the stones will return them. He said anyone with information about the stones may contact the mayor's office.
A World War Two monument that had stood at the American Legion building was moved to Veterans Park last fall.
More From WNBF News Radio 1290 AM & 92.1 FM