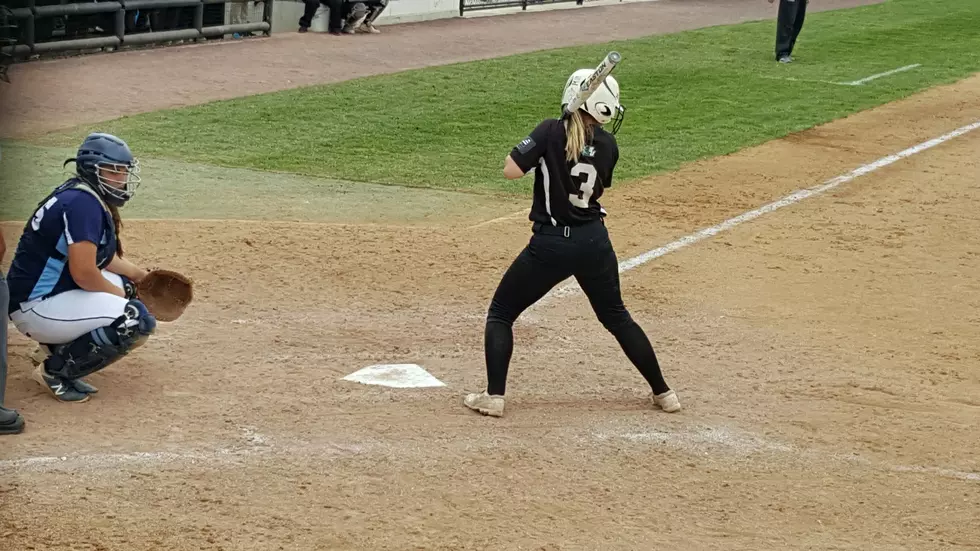 Maine Rains on Bearcats Parade
WNBF News/Roger Neel Photo
The Maine Black Bears eliminated the Binghamton Bearcats in an America East Softball Championship Tournament match-up on Friday afternoon.  The Black Bears edged Binghamton 2-1 to hand the Bearcats their second defeat in the tournament and eliminate them from further competition.
Binghamton, the regular season America East champions, was playing in the loser's bracket after Albany defeated the Bearcats 4-3 on Thursday. The Black Bears and Great Danes squared off earlier on Friday with Albany coming away with an 8-2 victory.  The Great Danes and Black Bears are scheduled to meet on Saturday to decide the America East Tournament championship which carries with it an automatic NCAA bid.  First action on Saturday is set for noon.  With one loss already Maine must win that game to set the stage for a second game between the two teams immediately after the first contest.
The Bearcats stayed alive with an 11-4 win over Stony Brook in the early afternoon.  In the game against Maine Binghamton stranded 13 baserunners.  Meg Royle ripped a solo home run in the third inning that proved to be the difference.  Molly Flowers went the distance to earn the victory.
The Bearcats close their season with an overall record of 22-25.  Binghamton won the tournament in 2015.  Last year after capturing the regular season crown the Bearcats finished in third place.
More From WNBF News Radio 1290 AM & 92.1 FM