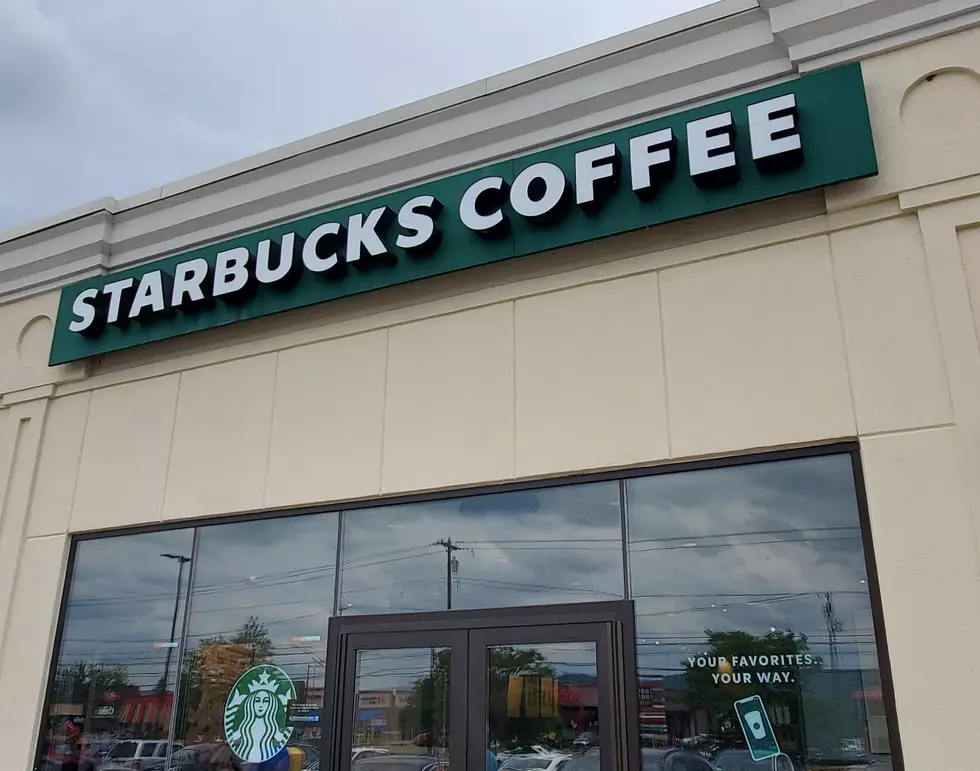 Lawsuit Filed in Starbucks Union Fight in New York
Photo: Bob Joseph/WNBF News
The National Labor Relations Board is asking a federal court to order Starbucks to stop interfering with unionization efforts at its U.S. stores.
It's the third time the board has filed a case in federal court against Starbucks since December, when a store in Buffalo, New York, became the coffee chain's first location in decades to unionize. Since then, more than 289 U.S. stores, including, most recently, a store on the Vestal Parkway East in Broome County, have petitioned the NLRB to hold union elections and at least 151 stores have voted to unionize.
Starbucks opposes the unionization effort, saying its stores function better when it works directly with employees.
The NLRB's regional director in Buffalo, New York, filed the petition Tuesday in U.S. District Court in western New York. It asks the court to order Starbucks to reinstate seven Buffalo employees it says were unlawfully fired for trying to form a union. It also seeks to force Starbucks to bargain with a store whose union election was allegedly tainted by Starbucks' repeated anti-union activity.
Earlier this month, Starbucks announced plans to permanently close a store in Ithaca, New York in Ithaca, New York, that had voted to unionize. Employees at the store said the company is retaliating for their labor activism. Starbucks, which operates 9,000 U.S. stores, said it opens and closes locations regularly and based its decision on staffing and other problems at the store.
Alexandra Yeager, who successfully helped organize a Starbucks in Albany and recently transferred to the Vestal shop is spearheading unionization efforts at the location near the Town Square Mall.
She and 13 other workers signed a recent message to company chief executive Howard Schultz outlining staffing and scheduling problems.
Yeager said there had been no response from company executives.
KEEP LOOKING: See what 50 company logos looked like then and now
"It's Raining Cats and Dogs" and Other Sayings Explained
More From WNBF News Radio 1290 AM & 92.1 FM