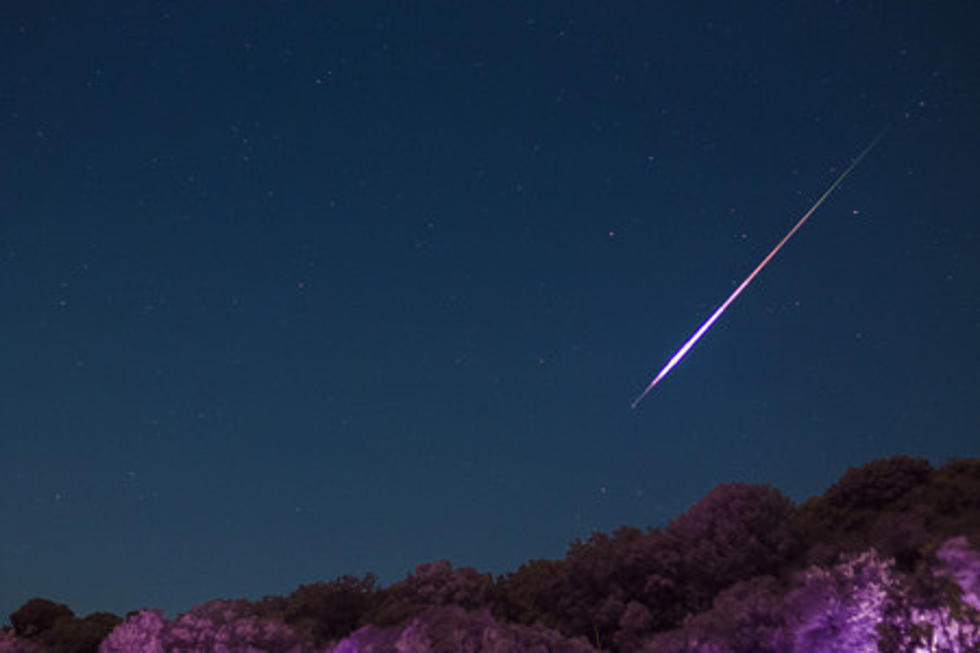 Kopernik Obervatory in Vestal Hosts Meteor Viewing
Getty Images/ Frankie Lucena
If sky conditions cooperate, residents have a few more nights to take in the Perseid meteor shower.
The celestial event was said to be at its peak August 11 and a viewing had been planned at the Kopernik Observatory in Vestal.  Another Clear Sky Program at Kopernik is planned for Saturday, August 14.
If the skies are clear, the observatory will be open to get a better look at the shooting star show.  Call 607- 748-3685 on Saturday to see if they program will be happening that night.
Officials with the observatory on Underwood Road in Vestal say the Perseid Meteor Shower is one of the best to watch, producing up to 60 meteors an hour coming off the Swift-Tuttle Comet.
Doors open at 9 p.m. and the telescopes will be open for viewing Saturn, Jupiter and other deep-sky objects
According to space.com, The Perseids are often one of the strongest meteor showers.  The moon being past new phase this year allows for a better viewing opportunity.
The early part of the Perseids began late last month and will continue until August 18.
For space-fans who are unable to get out to the observatory, Kopernik's livestream astronomer, Jeremy Carttie plans to put the event Saturday on the science center YouTube channel and that will include an opportunity for people to ask the astronomer questions directly.
For more information on local programs or to subscribe to the Kopernik YouTube channel, go to www.kopernik.org.
Add These To Your Southern Tier Bucket List
Small Towns In the Southern Tier and Central NY
More From WNBF News Radio 1290 AM & 92.1 FM