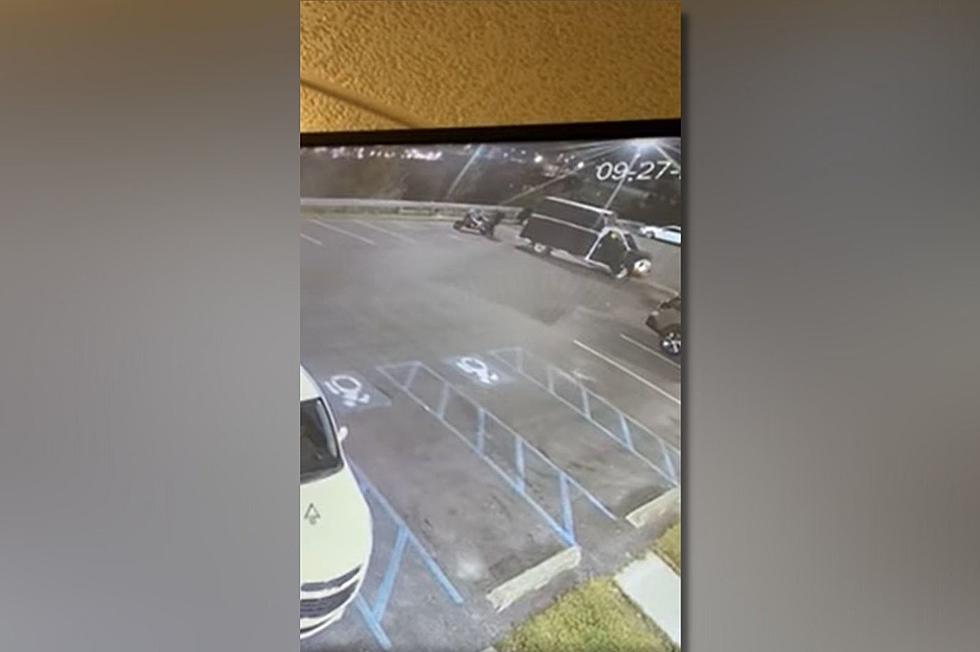 Johnson City Motorcycle Theft Caught on Film
Photo: Johnson City Police Department via Facebook
Johnson City Police are looking for thieves, who were caught on film, stealing a motorcycle from a motel parking lot in what looked like a scene out of a movie.
Police have posted the video on their facebook page showing the suspects pulling up to a 1995 Yamaha blue-purple motorcycle in the parking lot of the Red Roof Inn overnight on September 27, stuffing the bike in the back of a U-Haul box truck the four suspects tried to disguise with a black cloth, and driving off even before the tailgate was closed.
The film was apparently shot by someone in a room at the Red Roof Inn, who provides a brief play-by-play of the incident.
The witness says one of the four suspects was wearing white sneakers and blue jeans two others are dressed "all in black". You cannot see the driver of the van that motors away with the back still open and the passenger in front still closing the cab door.
Anyone with information is asked to call Village Police at (607) 729-9321.
LOOK: What major laws were passed the year you were born?
Data for this list was acquired from trusted online sources and news outlets. Read on to discover what major law was passed the year you were born and learn its name, the vote count (where relevant), and its impact and significance.
Six Strange New York State Laws
More From WNBF News Radio 1290 AM & 92.1 FM