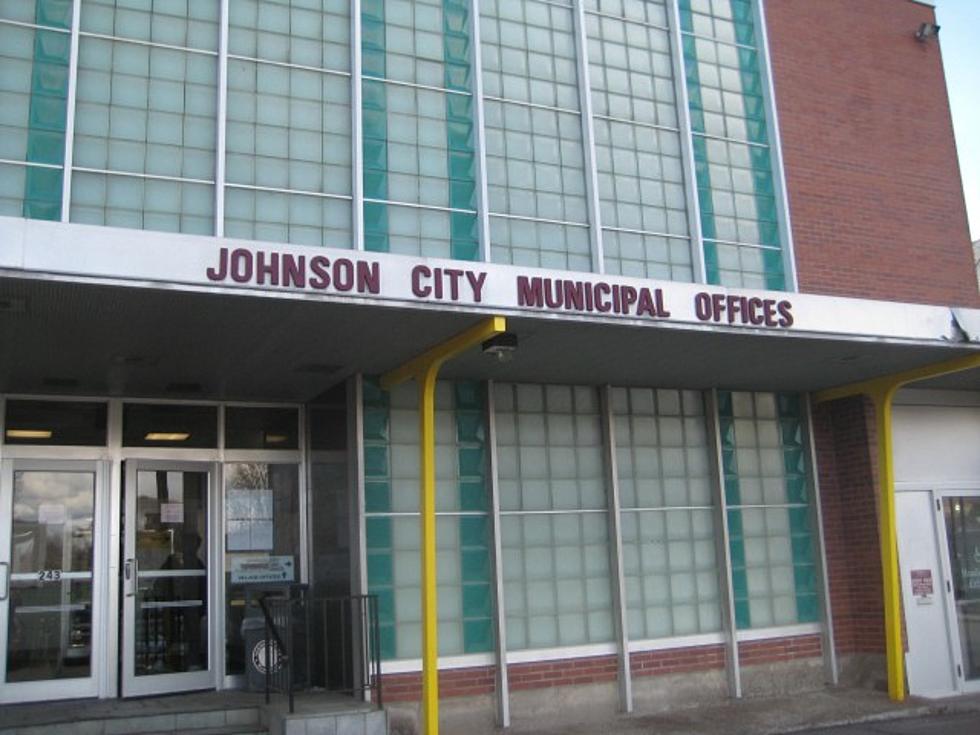 Johnson City Approves Millions in Bonding and Purchases
Kathy Whyte/ WNBF News
Parks, an arch, the shopping mall, tennis courts and police cars are just some of the things Johnson City is spending money on this summer.  Johnson City is signing on the dotted line for a number of bonding proposals following the August 17 Village Board meeting.
On the agenda were bonding proposals for equipment purchases and construction projects, moving forward the $1.9 million in a payment in lieu of taxes deal for a mixed-use development at the Oakdale Mall for a vote by the Broome Industrial Agency (The Agency) on August 18, up to $3 million in funding to acquire the former Country Valley Industries building on Lester Avenue for a new Department of Public Works garage and spending $436,250 to fix the historic Endicott Johnson Worker's Square Deal Arch.
The Village has been working since at least 2016 on getting funding to fix up the Johnson City arch, which was built by Endicott Johnson Shoe Factory workers in 1920 to honor George F. Johnson.
Other projects on the Johnson City agenda were spending $50,000 as work is currently underway to rehabilitate a small park and playground on Baker Street in the southwest corner of the village, condemning a property on Ukrainian Hill Road, spending $125,000 on curb and sidewalk replacement, $50,000 for slab work at the North Side fire station, buying $145,000-worth of police and fire vehicles and $331,000-worth of heavy equipment and an agreement for engineering services for the Northside Park Tennis Court Rehabilitation Project.
Mayor Greg Deemie says the lawmakers were able to move the over dozen pages on business on the agenda since the borrowing resolutions just needed a final stamp after being approved as budget resolutions.
35 Awesome Southern Tier & Northern PA Town Welcome Signs
Local Landmarks In Four Words
More From WNBF News Radio 1290 AM & 92.1 FM