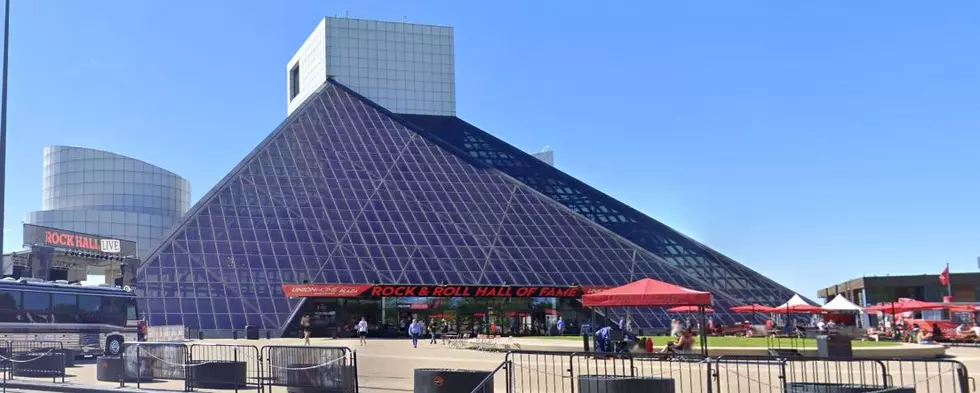 The Rock & Roll Hall Of Fame Should Be Nominating These Artists
Google Maps Street View
The Rock & Roll Hall of Fame announced their inductees for 2023 which include Kate Bush, Sheryl Crow, Missy Elliott, George Michael, Willie Nelson, Rage Against the Machine, and the Spinners.
Bernie Taupin, longtime songwriter for Elton John, along with Al Kooper and Chaka Kahn, will receive the Rock-&-Roll Hall of Fame's Musical Excellence Award.
Every year, when the nominees are announced, the debate rages on why certain acts have not yet been nominated, along with the questions as to why it's not just rock artists and bands who are nominated for the Rock-& Roll Hall of Fame.
After this year's announcement was made, I asked the question on social media - " What rock artist or band do you think should be in the Hall of Fame that isn't already?"
Well, what interesting answers did I get? Quite a variety. From what I saw, the name that came up the most was Iron Maiden. Of course, some don't have a high opinion of the Hall of Fame or its chosen nominations year after year.
Anyway, check out some of the rock groups that were named in my informal survey, below. Do you agree with these choices? Are there any not mentioned below that you think should also be in the Rock & Roll Hall of Fame?
Mike D. ( and many others agree) - Iron Maiden
Dale V. - Ted Nugent
Ellen D. - Dave Matthews
Sean W. - MC5
Der W. - Grand Funk Railroad
Lee C. -  Jethro Tull
Jon B. - Mötley Crüe
Penny S. - Meat Loaf
Joe R. - Motorhead
Thomas S. - Megadeth
Other artists mentioned:
Terry S. - Little Feat

Mary T. - 

Warren Zevon
Gary R. - Kansas
 Bill B. comments "The Hall of Fame is a joke. Anyone who ever picked up a guitar is elected in" and Eileen V. says "Missy Elliott? Willie Nelson? When did we lose the meaning of ROCK & ROLL??"
Discover 17 Famous Musicians Who Have Ties to the Binghamton Area
How Big Is New York Compared to Other Countries?
We thought we'd take a look at how New York state stacks up to other countries size-wise and what we discovered was definitely interesting!
More From WNBF News Radio 1290 AM & 92.1 FM