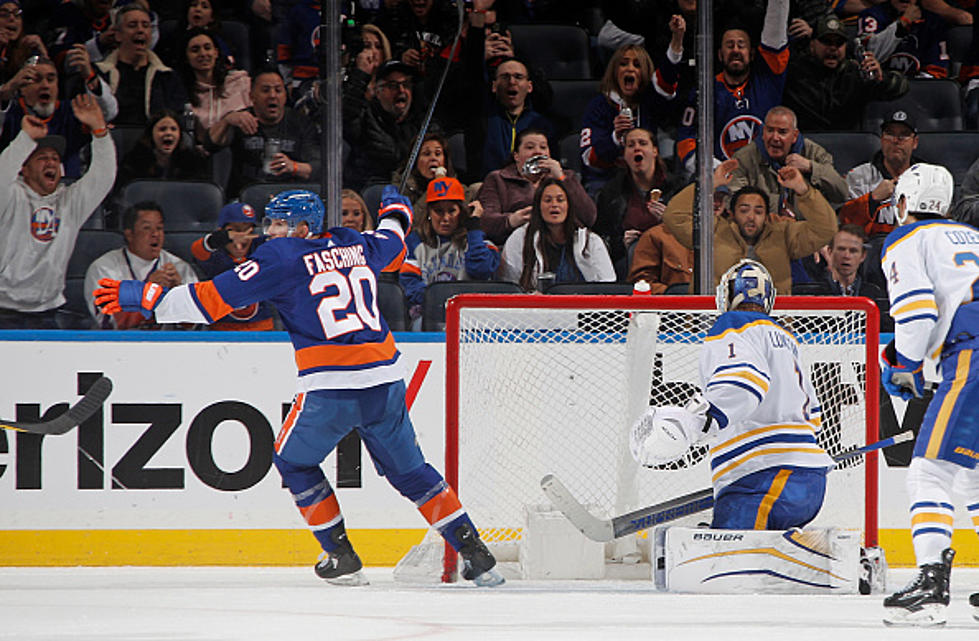 Are The NY Islanders Done Or Can They Make A Surprise Comeback?
Getty Images
The NHL Playoffs are well under way and they are very exciting already.  As of today for our NHL regional teams of interest the Boston Bruins are up 3-1 in their series vs the Florida Panthers, the New York Rangers are up 2-1 in their series vs the Devils, and the New York Islanders are down 3-1 in their series vs the Carolina Hurricanes.  The Islanders took until the last day of the season to clinch a playoff spot under first year head coach Lane Lambert.  They are a scrappy team but are in trouble after their Game Four loss on Sunday.  The Islanders have struggled to really score all series long and needed to win both at home at UBS Arena.
The Islanders are grateful to have forward Mat Barzal back and he has made an impact already contributing to goals in various ways this season.  Goaltender Ilya Sorokin has not been anywhere near as sharp as he was during the regular season.  The Hurricanes are a really good team however and the Islanders drew a really tough matchup.  MJ and I discussed this quick earlier this morning right here on Big Board Sports.  We also discussed the Islanders with NYS Hall of Fame founder Rene LeRoux as well.  Below is our full conversation on this.
This series is unfortunately over for the Islanders I think and therefore their season would be too.  They don't have one of the top teams on paper and getting to the playoffs is already a win for them.  You never know what could happen however as crazier things have happened in the epic NHL Playoffs.
Ten Capital Region Hockey Players that Made it to the NHL
The Capital Region has a rich history of hockey players turning professional, and with the 2021-22 NHL season now underway, here are ten players from the region with NHL ties.
Take a Look Inside the New York Islanders' Brand New Arena
The New York Islanders are officially home! Take a peak inside the team's brand new stadium, UBS Arena, located right next to Belmont Park.
More From WNBF News Radio 1290 AM & 92.1 FM