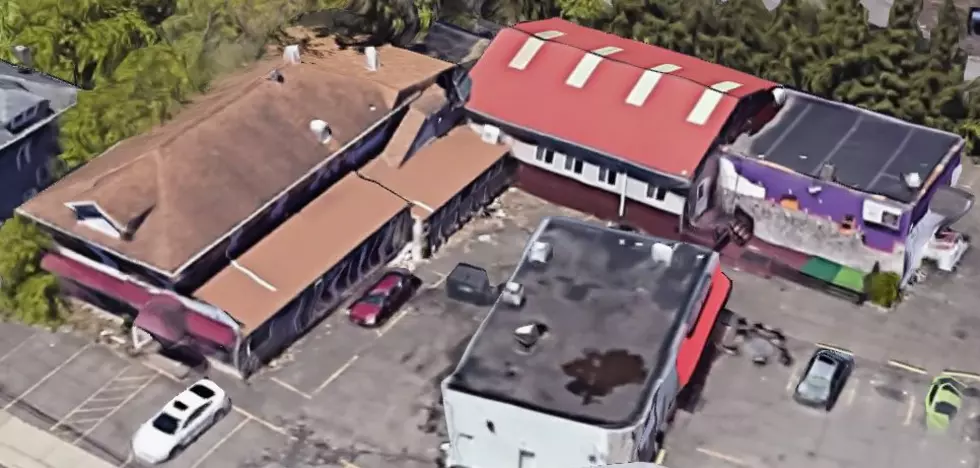 Remember This Johnson City Hot Spot?…This Is How It Looks Now
Google Maps Street View
Do you reminisce from time to time? Well, I do. It's not that I live in the past, sometimes I like to think back about places I enjoyed visiting. Some examples include local nightclubs long gone like Popeyes, The Woods, Eclipse, and Magic City.
Places we used to shop for groceries at like Great American, Grand Union (yes, I know there's a new one in Owego), Giant, and Normans to name a few. Shopping at places that are no longer here like Fowers, Sugarman's, Philadelphia Sales, Woolworth, and even Ames and K-Mart.
Many restaurants have come and gone in the greater Binghamton area like The Vestal Steakhouse, Number 5, Alamo, Pancho's Pit, Coco's, Scotch & Sirloin, and Augustino's to name a few. The first restaurant I visited when I first came to the Binghamton area was in the front section of the Vestal Plaza. Do you remember The Roaring Fork? I don't remember when it closed, but it was a long time ago.
But there was one restaurant, not far from my residence that I loved to visit on a regular basis that is no longer in business.
Remember Cosmo's in Johnson City?
It was located at the corner of Riverside Drive and Grand Avenue in Johnson City, owned by Cosmo Parisi. If you are a long-time president of the Triple Cities, you may remember that Cosmo originally had a restaurant on North Street, Endicott.
Cosmo's in Johnson City was actually three businesses in one. A sit-down restaurant - Cosmos' Corner, a separate deli building featuring subs and pizza as well, and a Tiki bar that was later added on. I can't count the number of times I would get a sub or a pizza from Cosmo's take-out. Great food.
As for the restaurant, my favorite would be their fried fish sandwich and fries. Sure it's simple comfort food, but the staff at Cosmo's made it taste delicious, along with all the many food offerings on their menu. Oh yeah, and my favorite mixed drink, a gin and tonic.
There were many times that we had to wait for an open table, any day of the week. And I loved that Cosmo's would decorate the entire restaurant with whatever holiday was coming up, and there always was a holiday or seasonal theme.
And do you remember between the building where the B.C. Comic sculptures were? That was cool.
What Happened to Cosmo's?
Unfortunately, flood waters hit the building badly a couple of times, and it was a sad day when Cosmo's closed for good. According to an obituary in Pressconnects, Cosmo Parisi passed away in 2015.
The buildings are all still there. The restaurant sits empty, as does the Tiki Bar (which for a time became the Silver Crown Buffet - now closed) the take-out building changed hands a few times and is now Halal Bites.
[via Pressconnects]
Then and Now: Outside The Binghamton Area
FROM THE SKIES: 24 Southern Tier Golf Courses From A Bird's Eye View
Check out the gold courses that participate in our clubhouse card from a satellite view. Some of them may be bigger than you think.
Then and Now of Businesses Around the Southern Tier
More From WNBF News Radio 1290 AM & 92.1 FM