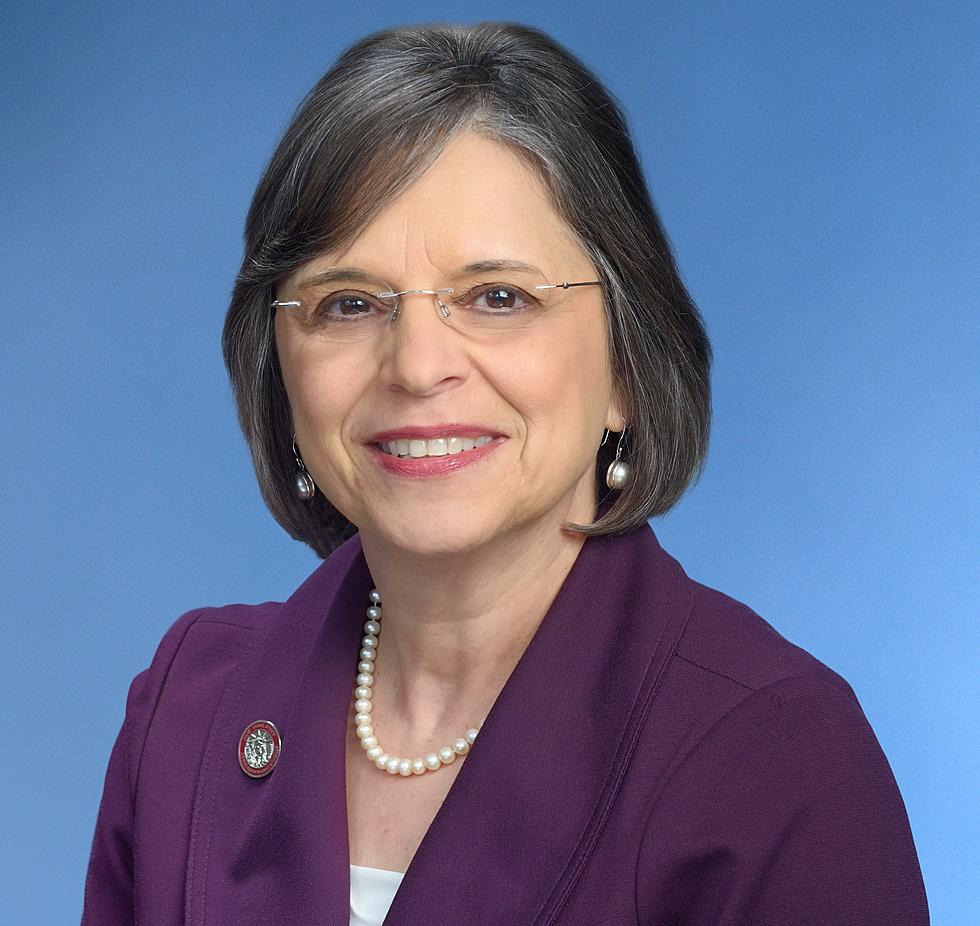 Industrial Hemp is Being Grown in Broome County
Assemblywoman Donna Lupardo
New York State Assemblywoman Donna Lupardo shows off a variety of cannabis in Broome County.  The Endwell Democrat says a cooperative effort between Binghamton University and Nanticoke Gardens has hemp growing in the county for the first time in more than 80 years.
Governor Andrew Cuomo has now signed legislation adding hemp to New York's Agricultural Commodities list, setting up a Hemp Advisory Panel and allocating $10 million in state funding to help industrial hemp research and development.
Industrial hemp, while a type of cannabis, does not have the compounds in the marijuana drug that produces a high.
Hemp is used in a number of commercial applications ranging from making rope, textiles and biofuels to building materials and even foods.  There is already hemp beer available in New York.
The Governor says the development of the industrial hemp industry in the state could be a big financial boon with New York poised to export product around the world.
More From WNBF News Radio 1290 AM & 92.1 FM