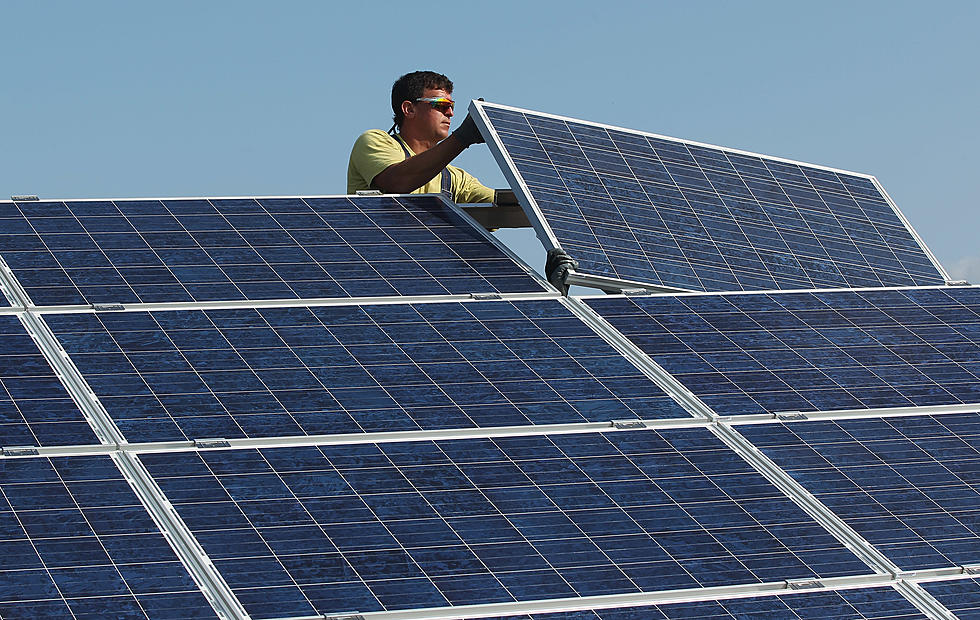 Ground Broken for Norwich Solar Farm
Getty Images/ Sean Gallup
Work is getting started on a new solar farm in Chenango County.
Groundbreaking has been held for the Solar Farms New York Project on 79 acres of farmland on State Highway 23 near Norwich.  The four contiguous farms are owned by Town of Norwich Supervisor David Evans' family.
According to information posted on Elite Solar Pros' website, Evans recused himself from the Town's review and approval process.
Solar Farms New York says it plans to install 52,569 panels on the site within the next six to nine months producing 20-million kilowatt hours to be fed to New York State Electric and Gas' grid. Customers who subscribe to the farm are promised savings on their bill.
The company explains: "Solar Farms like the one at Norwich sell their electricity to NYSEG in compliance with New York's community solar program. In turn, credits are put on customers' bills. Because of this, customers pay Solar Farms New York for their electricity instead of utility companies. Solar Farms New York will bill customers 95% of the value of the credits they receive from NYSEG, resulting in a 5% savings on their solar credits."
The plans call for Solar Farms to pay the Town of Norwich one-point-four million dollars over the life of the project in lieu of property taxes.
More From WNBF News Radio 1290 AM & 92.1 FM