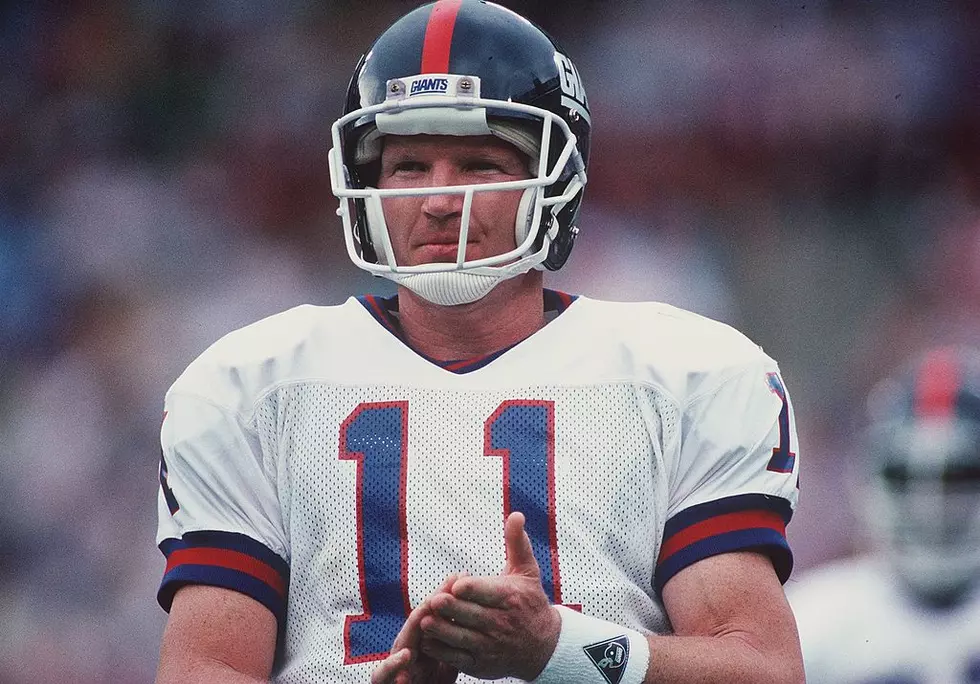 Getty Images
The New York Giants are 4 and 1 in Superbowl appearances, and as we get ready for the big game on Sunday lets re-live some Giant moments.
Superbowl 21:I can still here the stoic voice of broadcaster legend Pat Summerall "Simms to Bavaro touchdown! During the New York Giants very first Superbowl appearance on January 25, 1987.
Big Blue's defense of Lawrence Taylor, Harry Carson and the offense led by Phil Simms put the game away in the second half and defeated the Denver Broncos 39-20.
That game also introduced fans and especially coaches to the "Gatorade Shower" courtesy of Harry Carson and Lawrence Taylor as they dumped the bucket on Bill Parcells.
Superbowl 25: On January 27, 1991 the New York Giants once again advanced to the big show and faced fellow new Yorkers the Buffalo Bills.
The Giants lost Phil Simms during the regular season (ironically against the Bills) and had back up quarterback Jeff Hostetler.
The game had many memorial moments including the Giants epic drive in the third quarter, the  OJ Anderson double clutch punch and the Scott Norwood wide right kick as time expired and the Giants won their second Lombardi trophy with a 20-19 victory.
Superbowl 35 : The Giants lost to the Baltimore Ravens 34-7, a miserable loss that I don't care to re-live, so lets move on.
Superbowl 42: The Eli Manning era brought new excitement as the 10-6 Giants faced the 16-0 undefeated New England Patriots.
Many say this was the greatest Superbowl of all, the Giants were down 7-3 at the half and after a scoreless third quarter the lead went back and forth with the Pats leading 14-10, and then the Eli manning drive complete with the most amazing helmet catch by David Tyree, setting up that 13 yard touchdown from Manning to Plaxico Burress with 35 seconds remaining and taking down the Patriots 17-14 in front of the world.
Superbowl 46: The New York Giants would go back one more time on February 5, 2012 and once again face Tom Brady and the New England Patriots.
The Giants were the underdogs through the playoffs but continued to win each week ending up at Lucas Stadium in Indianapolis (the place Eli's brother Payton played for several seasons)
The Giants came out strong and were leading 9-0, then Tom Brady and company scored the next 17 points, but the Giants would come back to within two at 17-15 and Eli Manning led his team 88 yards with a 6 yard TD run by Ahmad Bradshaw. and once again the Giants beat the Patriots 21-17
Hope you enjoyed this trip down Giants memory lane.
To Be Continued
Enjoy Some Giant Postseason Moments
OUT OF BOUNDS: The Worst Uniforms In NFL History
More From WNBF News Radio 1290 AM & 92.1 FM