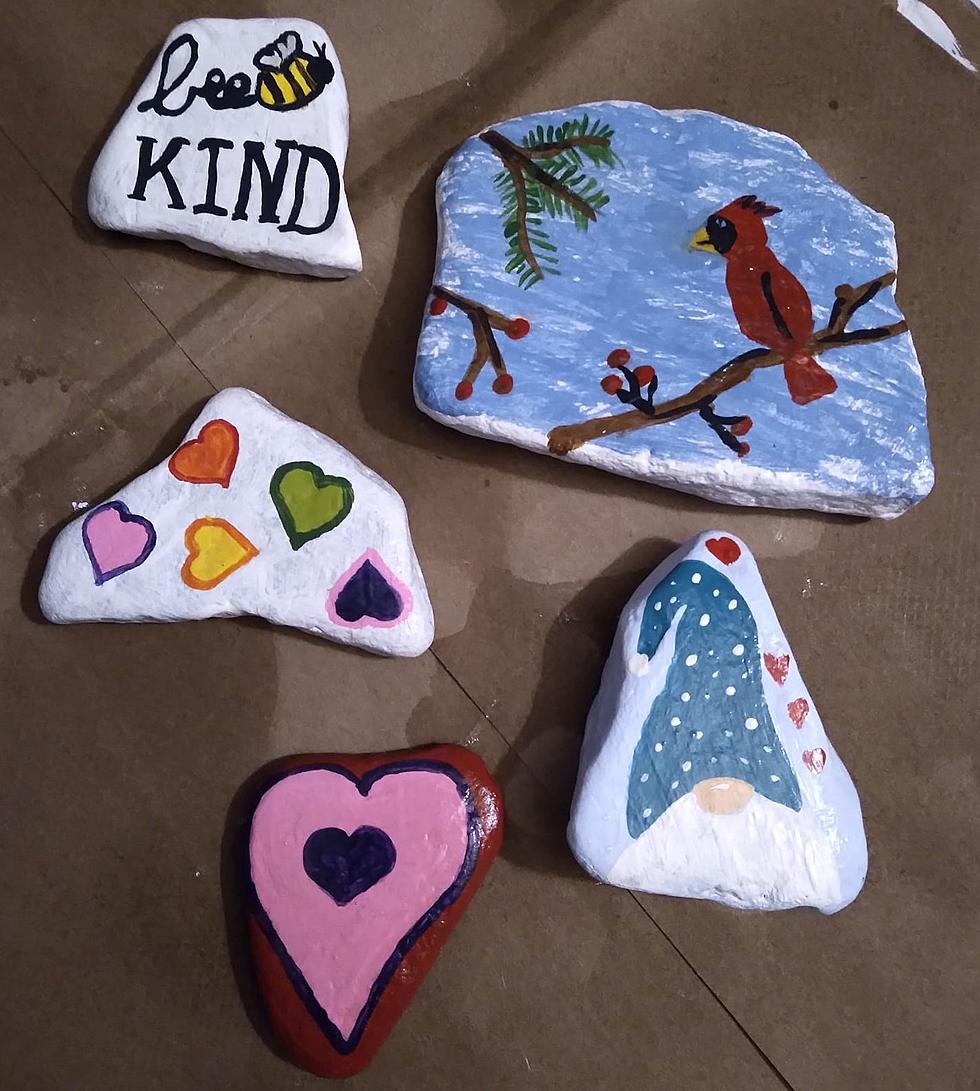 [GALLERY] Broome County Rocks Is Growing Stronger Than Ever
photo by Sue Van Barriger via Broome County Rock Facebook Group
In your travels around the Southern Tier of New York or Northern Tier of Pennsylvania, have you ever come across a painted rock? If so, it may be the result of Broome County Rocks.
Broome County Rocks was started five years ago by Amy Michele. Owego Dynamic Cleaning founder Maryanne Hutchison mentions finding one of the rocks outside their building and posted it to the Broome County Rocks Facebook page. There are currently over 16,500 followers. The mission is to spread joy and be creative, have fun and inspire others.
Broome County Rocks' goal is to have people in our community paint rocks and place them around their community to be found. If you find one of the painted rocks, you are encouraged to take a picture of the rock and post it to the Broome County Rocks Facebook page.
After posting a picture along with anything you want to mention, Broome County Rocks suggests you relocated the rock to another location for someone else to find. But place only in an outdoor area, not inside any building or business.
For those of you who want to paint a rock, Broome County Rocks mentions you should use paint that withstands weather conditions, and if you can, seal the rock with a clear protective coat to help keep the paint from fading away.
Some of the campers where I camp have done this over the years, placing painted rocks around the various RVs and travel trailers in the campground. My sister-in-law has taken to painting rocks as well, many of which are in our flower garden at camp during the summer months. She even went so far as to paint a rock that looks like a yellow jacket bee to remind me of the time I was stung several times, sending me to the hospital. Wasn't that nice of her?
According to Maryanne Hutchison, these rocks are not just limited to Broome County. Many rocks have been placed in Tioga County communities as well as areas in Northeastern Pennsylvania. Check out some photos of painted rocks sent into the Broome County Rocks Facebook page, below.
Broome County Rocks!
40 Reasons You'll Fall in Love With a Renaissance Faire
26 Must-Visit Upstate New York Farmers Markets
Personalized License Plates You CAN'T Have In New York State
The
New York State Department Of Transportation
has some pretty strict rules of what you can put on your license plates... and that includes those fun personalized ones you can get. But which ones are off limits?...
More From WNBF News Radio 1290 AM & 92.1 FM