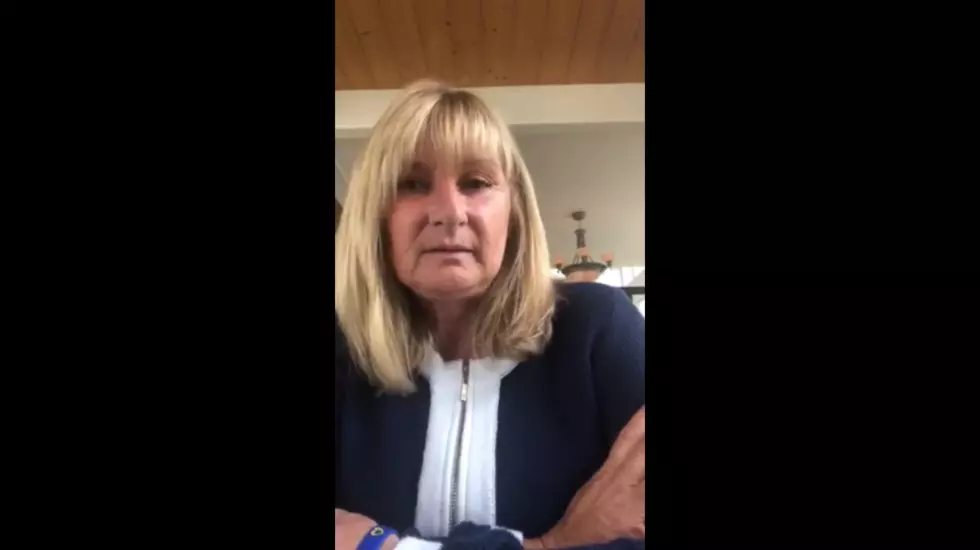 Former Broome Woman Calls for Senator Akshar's Resignation
Image: Facebook/Mirella Masciarelli
The mother of a Broome County murder victim wants Fred Akshar to resign from the New York State Senate after he acknowledged having an intimate encounter with her.
Mirella Masciarelli posted a nearly 25-minute video statement on Facebook Tuesday, the day after a Gannett news account reported he admitted to a "brief, consensual relationship" with her.
In her statement, Masciarelli said she "was not of clear mind" after consuming alcohol at Turning Stone Resort Casino when the purported sexual encounter occurred in 2015.
Masciarelli said she now believes she was not capable of consenting and she contends Akshar knew that.
Akshar had been a captain with the Broome County Sheriff's Office who was involved in the investigation into the death of Masciarelli's son. She asserts that Akshar had indicated he cared about what happened to her son in an effort to "groom" her for an intimate relationship.
In the video, Masciarelli said: "Did Fred Akshar send me inappropriate photos? Yes." She did not elaborate but she said she told him to stop and he did.
Masciarelli called on Akshar to step down from the state Senate seat. She also called on other officials and the state Joint Commission on Public Ethics to seek his resignation.
Akshar has not been available to respond to assertions made by Masciarelli. Emmanuel Priest, his director of public affairs, did not respond to a request for comment Wednesday.
This is the video statement posted on Facebook by Mirella Masciarelli on Tuesday.
For breaking news and updates on developing stories, follow @BinghamtonNow on Twitter.
More From WNBF News Radio 1290 AM & 92.1 FM