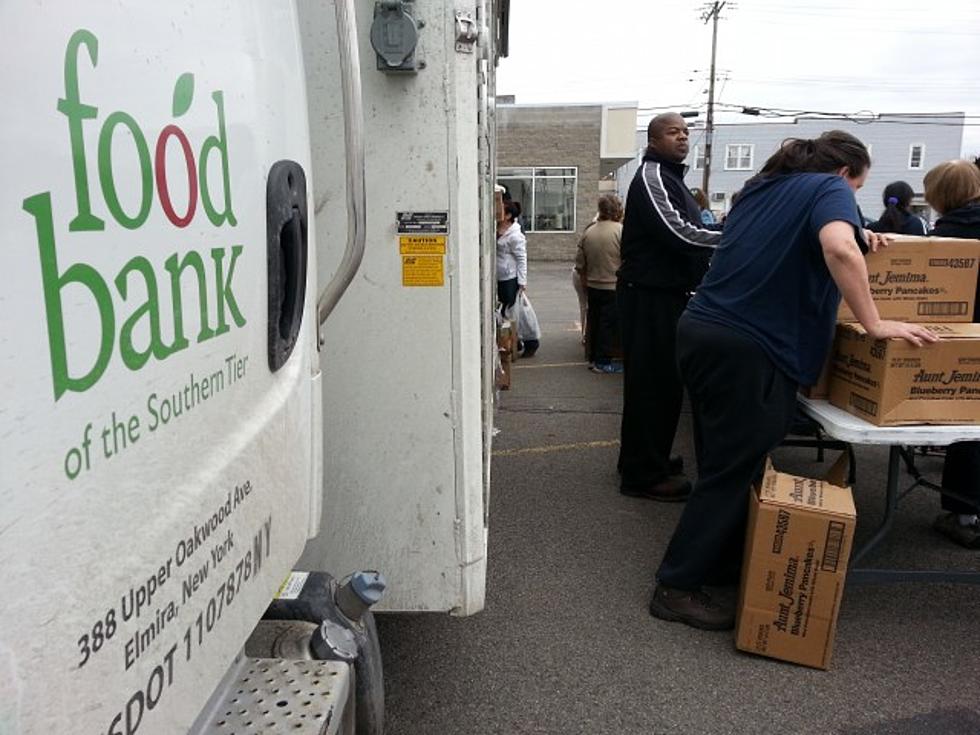 Food Bank of the Southern Tier Director on Southern Tier Close Up
Bob Joseph/WNBF News
The Director of the Food Bank of the Southern Tier, Natasha Thompson is the guest on this weekend's edition of the weekly, local public affairs program, Southern Tier Close Up.
In spite of an impressive response to the regional hunger-abatement group's Check Out Hunger program that culminated with a day-long bus tour to every supermarket that participated in the check-out round-up program, Thompson says the group is still facing daily challenges in addressing food insecurity.
The group, which serves partner food pantries and organizations, like the Community Hunger Outreach Warehouse (CHOW) in Broome County as well as agencies in Chemung, Schuyler, Steuben, Tompkins and Tioga Counties, has not seen any easing of hunger issues.
Thompson says there are many factors contributing to food insecurity with one of the biggest issues concerning affordable housing.  She says even outside urban areas, studies have found it nearly impossible for people to find safe, adequate housing on a minimum wage salary.  Thompson says other circumstances can quickly put a family in a situation where all the bills including medical, food, housing, transportation and heating and cooling can't be met.
In addition to helping to raise food for residents in the region, the Food Bank of the Southern Tier also works on legislative issues to address food insecurity.
You can hear more about the work of the Food Bank on Southern Tier Close Up Saturday at 12:10 p.m. following Joe Stanley and the Law on News Radio 1290 WNBF and at the Food Bank's website.
More From WNBF News Radio 1290 AM & 92.1 FM