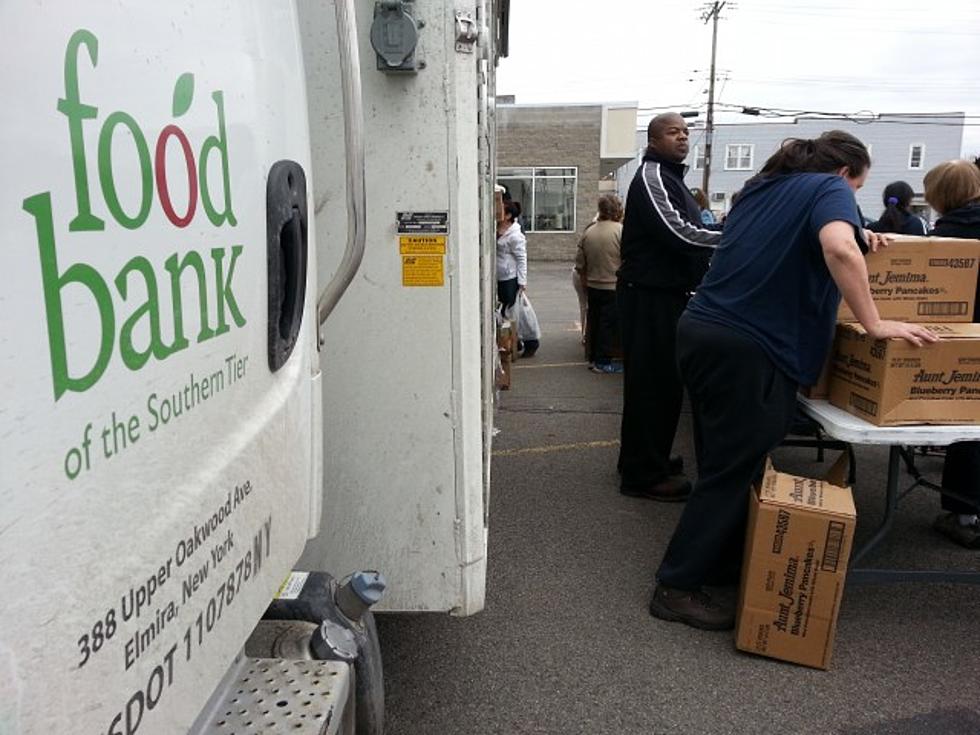 Food Bank of Southern Tier on Southern Tier Close Up
Bob Joseph/WNBF News
Groups like the Food Bank of the Southern Tier are due to get more money for a hunger abatement program that also benefits local farmers.
New York Governor Andrew Cuomo says he is including $25-million in the upcoming 2021 budget, proposed January 19, for the Nourish NY Initiative.
The program buys goods from New York State farmers and producers and distributes them to needy residents.
Food Bank president Natasha Thompson is the guest on the weekly, local public affairs show Southern Tier Close Up and says the program over the past year has been valuable in the work of getting nutritious food to residents who need it.
Many farmers during the early part of the pandemic were finding problems with getting their product to stores and other customers due to the supply chain while some products like milk and cheese were being wasted as big customers like schools and restaurants were closed.
Thompson says while food was going to waste, a greater number of residents were finding themselves furloughed or in other economic situations that lead them to need supplemental support.
Enter your number to get our free mobile app
Thompson says the Food Bank also faced challenges with staffing during the pandemic and found it being creative with items distributed, acquiring supplies and delivering food to all the eight counties covered by the agency through its partners like the Community Hunger Outreach Warehouse and community distribution sites and kitchens.
You can hear more about the work of the Food Bank of the Southern Tier during the ongoing pandemic on this week's edition of the Southern Tier Close Up Saturday morning at 6:04 on News Radio 1290 WNBF. You can also find the Foodbank of the Southern Tier online at www.foodbankst.org.
Signature Drinks From Every State
More From WNBF News Radio 1290 AM & 92.1 FM