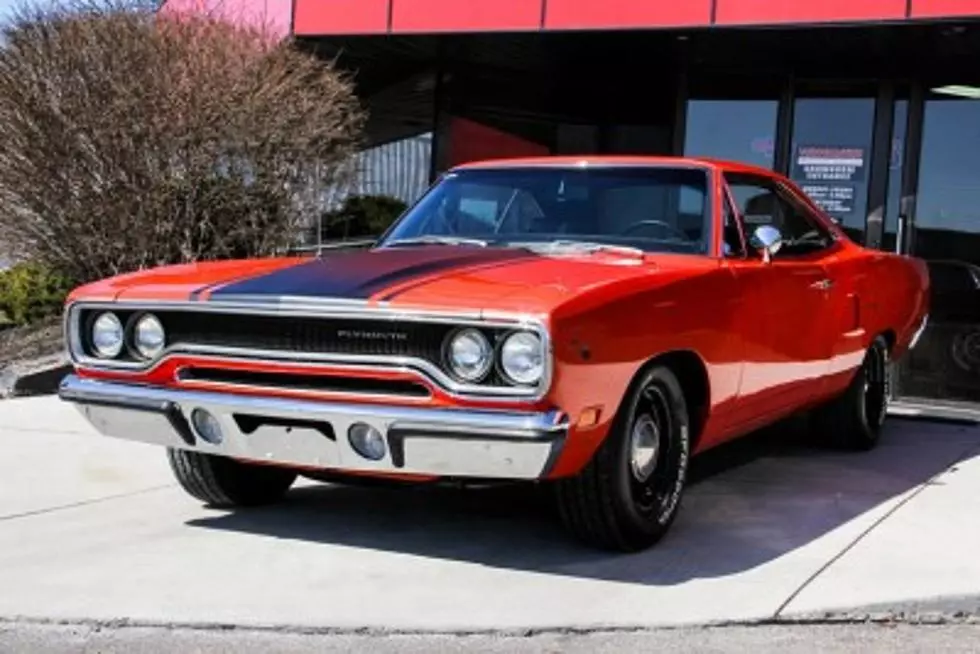 Doug Mosher
While hosting Binghamton Now and even on my morning show First News Binghamton There has been a lot of talk about vintage cars, so lets flashback to some of my favorites.
I can barely remember any of the cars my parents owned in the 1960's, but some of my memories include my fathers old Rambler that was a certified piece of junk, there was the incident when we turned the corner of a downtown Binghamton street, and the front right wheel and axle fell off.
My mother's first car was a 1961 Chevrolet Corvair, she called it "independence:" and it was for a while. The one cool thing about it (the Corvair)  the engine was in the back, and I remember asking her to pop the hood to show my cousins the engine, and the look on their faces when they saw nothing.
Enter your number to get our free mobile app
My first car was a 1965 Chrysler New Yorker, I bought it when I was stationed in San Diego, it was from Tijuana and most of the interior door panels and lining was missing, but it was a tank with a big block 413 wedge under the hood. I drove it back to New York from California. (gas was less than a buck a gallon).
I never owned a fast car until my cousin told me about a 1970 Plymouth Road Runner that was for sale, I went to look at the car and bought it a few days later for $2,000.
My first muscle car, this Road Runner had a 440 with three holly deucers on a high-rise manifold, oversize camshaft, hooker headers, a pistol grip four speed with 411's in the rear, so it was quick off the start.
What a car, man I remember trucking up the tow path (which is now I-88 east) and punching it, that engine would roar and the force was like being shot out of a cannon.
I loved that car but I wasn't making enough money to own two vehicles, and trying to pay for garage rental during the winter and still get myself around was too much, so I sold my 1970 Plymouth Roadrunner and bought a plain Plymouth Fury.
I also had a beat up 1969 Dodge Charger (Dukes of Hazzard ) it was faded green with primer and the door handles which were made out of pot metal were really loose, one day I stopped to pick up my fiend and I went to open the door from the inside to let him in and before I could click the latch, he was standing there with the door handle in his hand. I don't remember whatever happen to that car.
I never owned another high-performance vehicle but I will never forget the times I had riding on that burgundy red 1970 Road Runner.
The Five Most Confusing Traffic Mergers in Binghamton
More From WNBF News Radio 1290 AM & 92.1 FM