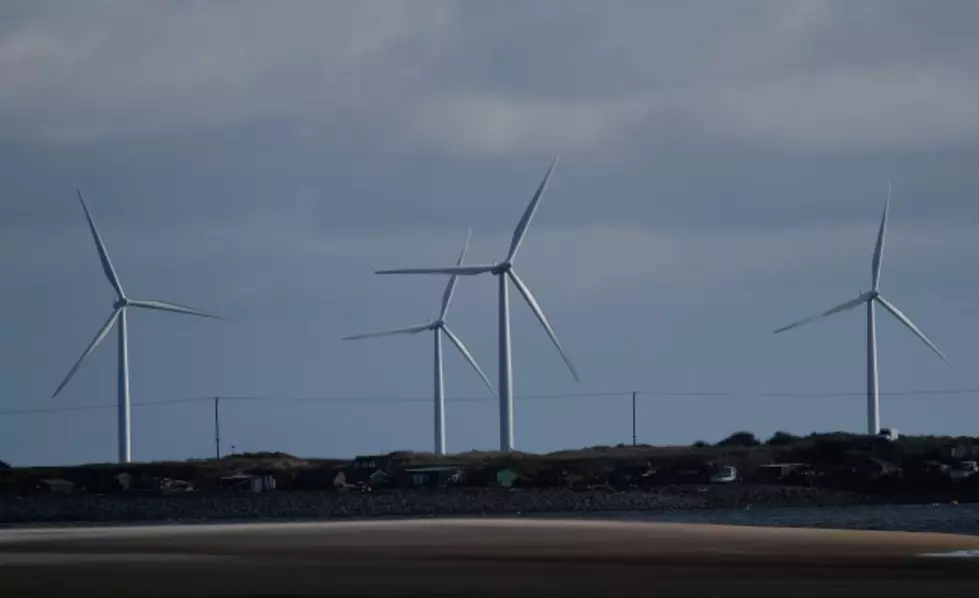 Eastern Broome Wind Farm Project Dealt Home Rule Roadblock
Getty Images-Ian Forsyth
A move by the Town of Sanford Board of Trustees may throw a monkey-wrench into plans to develop a large wind farm in eastern Broome. 
According to the Press & Sun-Bulletin, the board has given the nod to new regulations concerning limiting the distance of wind turbines from private property. 
New York State regulators are to rule December 16 on the proposed plans for the Bluestone Wind Project by Texas-based Calpine Energy. But company officials said the December 10 vote in Sanford appears to put the brakes on the project.
Calpine has been working on plans for a 124-megawatt wind farm with 23 turbines in Sanford and 4 in Windsor.
Several past meetings have pitted supporters of the development who tout job and other economic opportunities against opponents who claim the wind mills will drag down property values, discourage tourism, disrupt migration paths for several species of birds and cause the deaths of large numbers of eagles.  Health impacts have also been raised at the sometimes heated meetings.
Sanford's vote concerning issues of "home rule" is expected to be brought before state regulators in the 10 a.m. meeting December 16.
More From WNBF News Radio 1290 AM & 92.1 FM