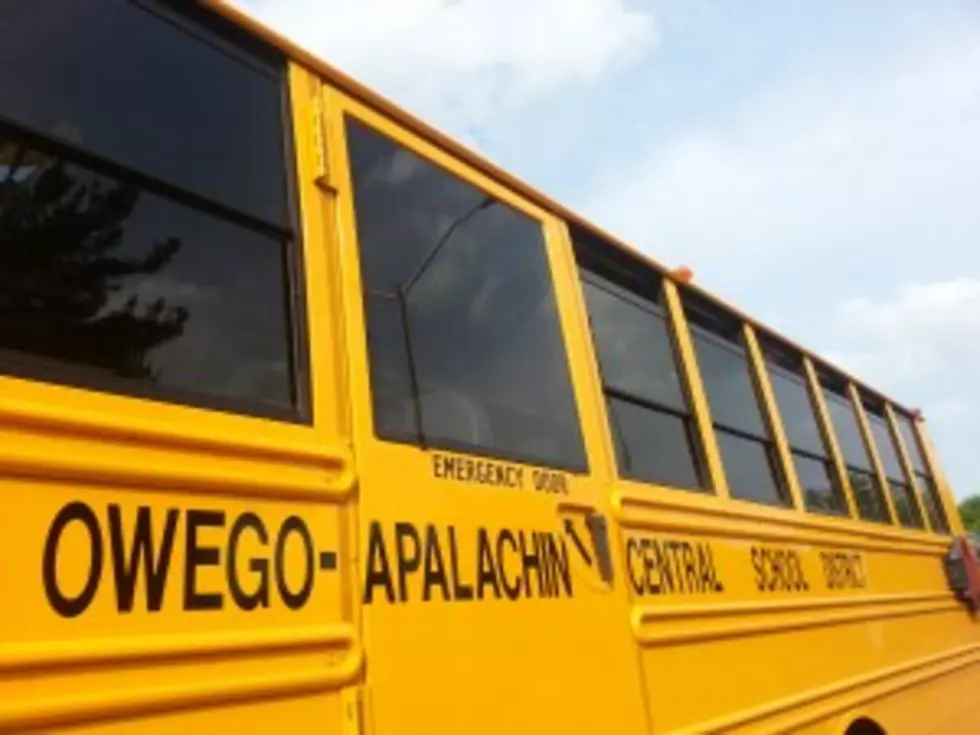 Decision Awaited On Possible Owego School Vote
Bob Joseph/WNBF News
Owego-Apalachin school district residents may wind up voting on a plan to build a new Owego Elementary School to replace the building damaged by the 2011 flood.
School superintendent William Russell says it's uncertain whether a referendum will be held on the proposal to construct the new school.
Speaking on WNBF Radio's Binghamton Now program, Russell said the state education department and school district attorneys are reviewing the question and he expects a decision soon.
Russell said a public vote may not be required because the school district may not resort to long-term borrowing for the project.
The Federal Emergency Management Agency is expected to reimburse a significant amount of the construction cost.
Russell said it may be determined that a referendum must be scheduled to approve a building project even without the need for long-term borrowing.
The superintendent said he's not hesitant to put the issue up for a vote but it would add some time to the project schedule.
Under the current timetable, the new Owego Elementary School could be open for classes in September 2015.
Owego Elementary classes now are being held at the former Linnaeus West Elementary School in West Corners. That building was no longer being used by the Union-Endicott School District.
More From WNBF News Radio 1290 AM & 92.1 FM