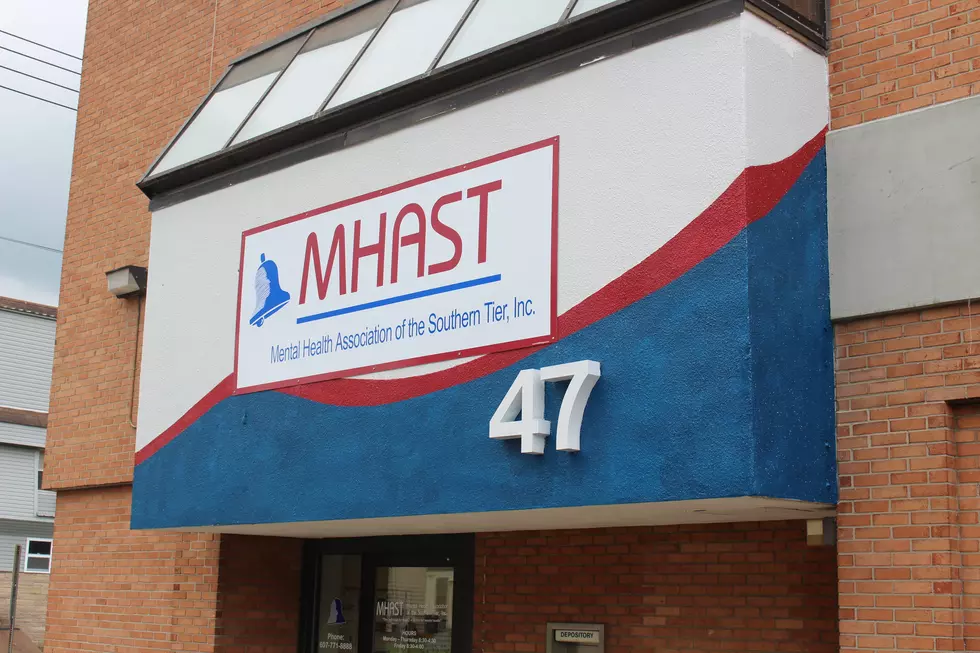 Coping With COVID: MHAST Director Keith Leahey on Southern Tier Close Up
Photo: Bob Joseph/WNBF News
Director of the Mental Health Association of the Southern Tier (MHAST), Keith Leahey is the guest on the weekly, local public affairs program, Southern Tier Close Up talking about coping with the coronavirus crisis now.
Leahey was a guest on the program early into the start of the response to the pandemic and talked about the fears people were facing with the uncertainty of the rapidly changing spread of COVID-19.
Several weeks later, anxiety remains high but some of the issues have changed.  Keith says fear of getting the disease is lower on the list, replaced with the uncertainty about the future of jobs, services, education and just when everything will get back to some degree of "normal."
Leahey says anxiety is normal but when concerns become overwhelming, people should know it's okay to seek someone to talk to.  He says it's especially important to diffuse situations that can become emotionally charged and spiral into dire situations like domestic violence and abuse.
Anyone who has concerns, wants to talk or needs help can contact the New York State call center at 1-844-863-9314, the Mental Health Association of the Southern Tier at (607) 771-8888.  Leahey says the WARM emotional support line is available 24 hours a day and can be helpful for anyone, including individuals who don't have strong social contacts.
Southern Tier Close Up can be heard Saturdays at 12:04 p.m. at News Radio 1290 WNBF.
Four Simple Ways to Feel More Grateful
More From WNBF News Radio 1290 AM & 92.1 FM