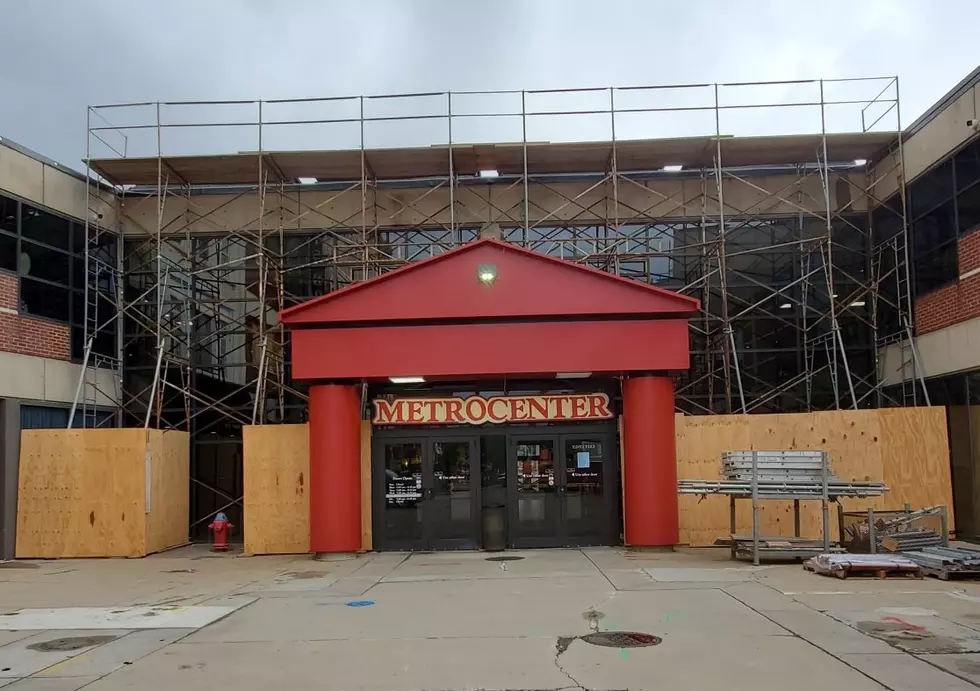 Construction Crews Start Work at MetroCenter in Binghamton
Photo: Bob Joseph/WNBF News
Scaffolding has been set up inside and outside the MetroCenter in downtown Binghamton for a big project.
Officials with property owner Marchuska Brothers Construction say skylights in the Court Street complex will be replaced over the next several weeks.
Speaking on WNBF Radio's Binghamton Now program, Bernie Marchuska said the scaffolding was erected to provide fall protection for workers.
The Marchuska firm acquired the MetroCenter site three years ago. The complex, which opened in 1984 as a shopping mall, now provides office space for several businesses.
Marchuska said the scaffolding for the skylight project is expected to remain in place for about two months.
The work getting underway is the latest in a series of improvements and repairs at the MetroCenter since Marchuska purchased the property.
The roof has been replaced and the parking lot on the north side of the complex was recently repaved.
Maintenance work also is being done around limestone panels at the top of the historic former bank building that's part of the MetroCenter complex.
For breaking news and updates on developing stories, follow @BinghamtonNow on Twitter.