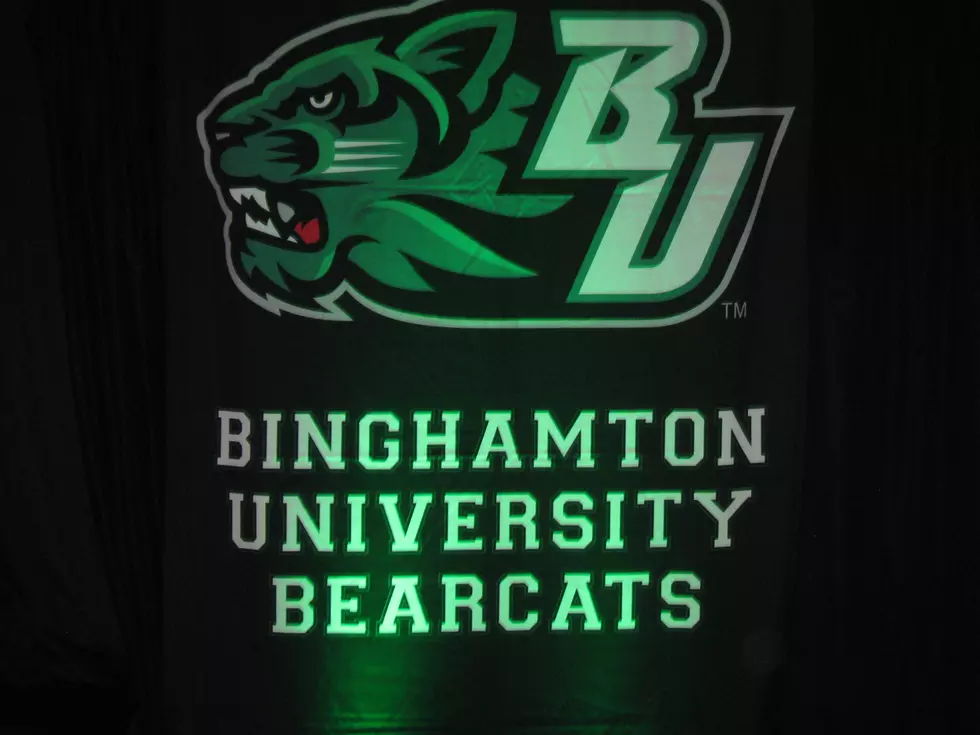 BU HC Tommy Dempsey's Son Transfers to Bearcats
Roger Neel/WNBF News [file]
The Binghamton University Bearcats Men's basketball team are building their roster for 20-21 season with three new additions to the team.
According to the Bearcats website, BU Basketball coach Tommy Dempsey had added some new recruits, including 6-foot-7 guard Christian Hinckson, a junior from Queens NY (John Bowne High School and Manhattan College) and 6-foot-6 guard Kellen Amos, a freshman from Houston Texas (St John Prep).
Hinckson has two years' experience helping the Jaspers with 16 wins and two postseason victories, while leading the team in steals with 47, a 46 percent three point percentage, and minutes played.
Enter your number to get our free mobile app
Amos led his team St John XXIII College Prep with 73 three pointers, and an impressive 56 percent from the floor, racking up over 1,200 points in just two seasons at St John.
Another exciting addition to this year line up is former Seton Catholic standout Tommy Dempsey Jr, returning to the southern tier to play for his father after a year at Providence, he'll be joined by his former Seton back court teammate Leo Gallagher.
The team and many Bearcat fans are hopeful for the return  of their 6-foot-9 senior center Thomas Bruce, who has been out the past two seasons, during the 2017-18 season, Bruce led the conference in blocks, averaged 11.1 points, and was the America East All-Defensive Team selection for the second time.
This should be an exciting season for Binghamton University Men's Basketball, no word yet on when the season will start.
35 Famous People With Ties to the Binghamton Area
More From WNBF News Radio 1290 AM & 92.1 FM