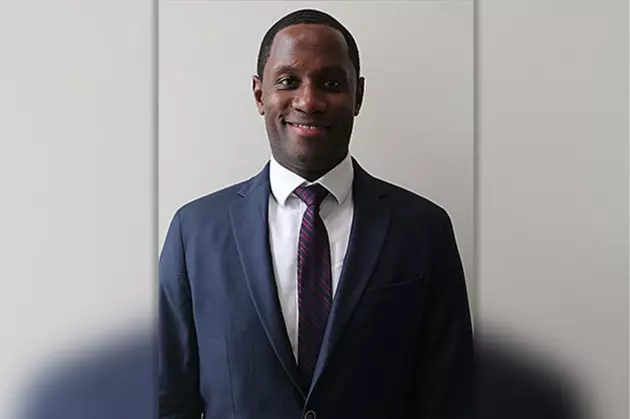 Binghamton University Men's Basketball Team Names Permanent Head Coach
Photo: Binghamton University
Let's face it, it's been a struggle for the Binghamton University Men's Basketball team for almost 15 years. In 2008-09, it looked like Bearcat basketball had arrived on the big stage when they made it to the Big Dance.
The Bearcats won the America East Conference tournament on its own floor and became part of the madness. As a #15 seed, they got the privilege of playing #2 Duke but their stay on the stage was short-lived as they lost to the Blue Devils 86-62.
That was only the beginning of their downfall, as the team has struggled for wins and credibility ever since. I think Tommy Dempsey did a very good job for what he had to work with and go through for nine seasons as the coach of the Bearcats.
However, his contract was not renewed after the 2020-2021 season, the Binghamton University Men's basketball team was in need of a new head coach. Assistant Coach Levell Sanders was named the interim coach for the 2021-2022 season.
Sanders has coached his team to a winning conference record with three games to go, including a home game against Vermont on Wednesday, February 23rd at 7 p.m. They'll play in the America East Quarterfinals beginning on Sunday, March 6th. That's good news but this is even better
Levell Sanders Named Binghamton University's Men's Basketball Head Coach
On February 17th, 2022, the interim tag was removed as Sanders signed a five-year deal that'll run through the 2026-27 season. Coach Sanders has led the team to its most wins in over ten years and they could even host a game at the Events Center during the quarterfinals.
There is new excitement for the men's basketball team and now is a great time to hop aboard the bandwagon. Choo-Choo! By the way, you can hear all the Binghamton Bearcat men's basketball action on WNBF News Radio 1290 or 92.1 FM.
Take A Look At Binghamton University's Mascot Timeline
You know the Binghamton Bearcats, but they've only been the Bearcats for a relatively short period of the university's history. Take a look at the mascots the Southern Tier forgot about.
10 Things Someone From Binghamton Would Definitely NEVER Say
More From WNBF News Radio 1290 AM & 92.1 FM