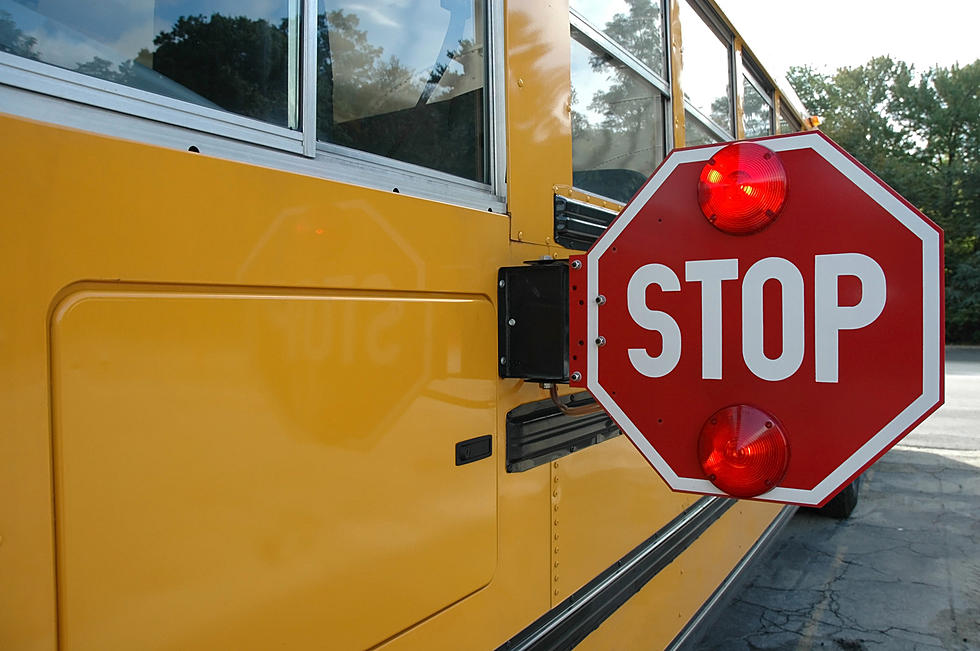 Broome School Bus Stop Arm Cameras Catch 2K+ Violators
ThinkStock
Broome County officials say they are catching even more motorists who have a blatant disregard for the lives and safety of children on school buses.
The County is marking the observance of Operation Safe Stop Day by reporting the school bus stop-arm camera program that began this school year has caught more than 2,000 violators now.
The Broome County Office of Emergency Services says 2,249 drivers have illegally passed buses in the county since the program launched last June with the worst month being in December with 395 violators.  As of April 28, this month was second on the list.  April had caught 331 violators.
Each initial violation bears a fine of $250.  Second and third violations in an 18-month period carries fines of $275 dollars and $300.
For more information on the program go online at www.gobroomecounty.com/e911/Stop-Arm
Talk a Walk on the Wild Side at the Rosamond Gifford Zoo in Syracuse
The Rosamond Gifford Zoo at Burnet Park in Syracuse is very affordable and has some unexpected surprises that will keep you coming back over and over.
Four World Records Set In The Binghamton Area
There are several Guinness Book of World Record holders from the Southern Tier. Take a look
PLAY BALL! The Top 7 Sports Venues in the Southern Tier
More From WNBF News Radio 1290 AM & 92.1 FM