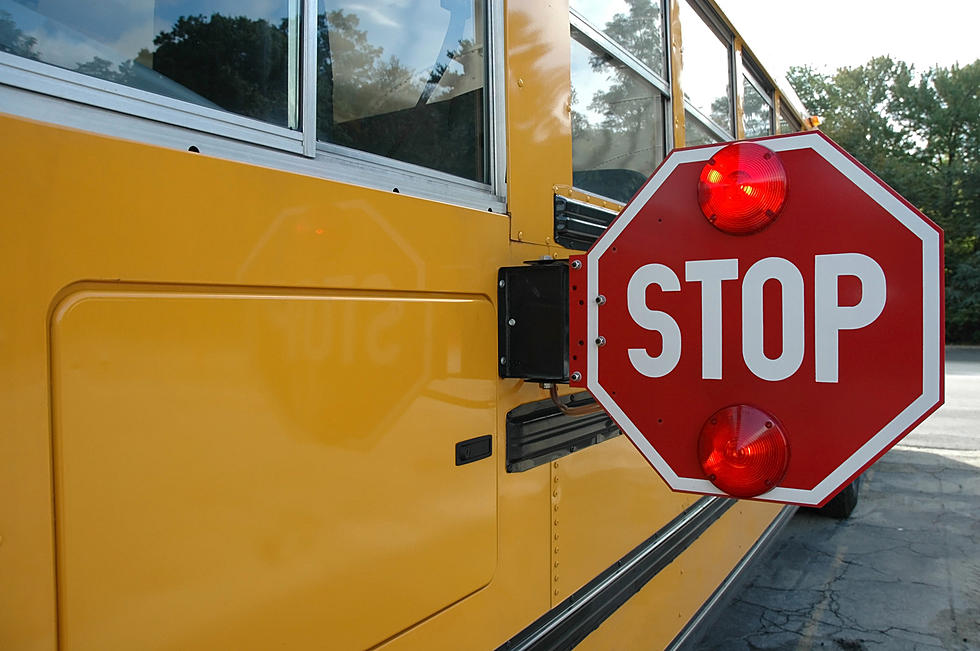 Hundreds of Broome Motorists Still Passing Stopped School Buses
ThinkStock
In spite of best education efforts and better enforcement tools, Broome County officials say there is still a big problem with motorists illegally passing school buses that are stopped to pick up and drop off students.
The latest report from the county says a little more than halfway through the 2021-22 school year, more than 1,500 violations have been recorded by the Broome School Bus Stop Arm Camera program.
Officials say in February, 226 cars were caught passing school buses that where stopped with their lights and stop arm activated.
That alarming number is still lower than December, which was the highest for the school year so far at 395 violations.
The fewest number of drivers putting children's lives in danger by passing stopped buses in Broome County came in September at the start of the school year with 203 motorists ignoring the flashing lights and extended stop arm.
Each initial violation comes with a $250 fine. Second and third violations in an 18-month period are $275 and $300 respectively.
Broome's program equipping school bus stop arms with cameras to capture violators was created in 2019.
See How School Cafeteria Meals Have Changed Over the Past 100 Years
Using government and news reports,
Stacker
has traced the history of cafeteria meals from their inception to the present day, with data from news and government reports. Read on to see how various legal acts, food trends, and budget cuts have changed what kids are getting on their trays.
15 Ways You Can Help People in Ukraine Right Now
As Americans watch events unfold in Ukraine, many wonder how they can help. Below is a list of organizations responding to the crisis in Ukraine along with information on how you can support their various missions.
11 Things That Scream Upstate New York
If you need to know anything about Upstate New York, know that its culture and tradition is distinct from the rest of the state.
Some things just make you sit back and say "wow, this is SO Upstate New York..."
More From WNBF News Radio 1290 AM & 92.1 FM